Inquire Now
Why choose us?
You can find many companies and institutes that offer training programs for Business Analysts in Jaipur. But following are the reasons why you should choose our internship program.

Excellent Mentors
Get outstanding training and learn various tips from the mentors.

Guaranteed Job Placement
We guarantee you a successful job placement in the IT industry with our training program.

Live Projects
Get the chance to work on live projects with our team.

Result-Oriented
Our training program is focused on bringing valuable results from your hard work.
Tools You Will Expertise
Digital tools make the task of analyzing things easy. During our Internship Program, you will learn to use the following tools.

Clutch

Trello

Balsamiq

Jira
Benefits of being a Business Analyst
The profile of a Business Analyst requires some special effort to get succeed in the role but is a highly prosperous job. Here are some of the reasons why you should choose the Business Analyst profile as your career option:
The job of a Business Analyst is a highly paid profile. You can get an above-average salary range for this job profile.
This job role provides you with great independence, so you can work according to your own will and talent.
You get the chance to come in contact with people of a large variety of job profiles which will help you build your knowledge base.
The profile of a Business Analyst offers a wide range of growth opportunities.
It is an impactful role so can have a lot of say in the company procedures.
Why Join Our Business Analyst Internship in Jaipur?

Learn from the basics
In our internship program, we will teach you from the beginning. You will get the chance to learn everything from the basics.

Character Development
We will provide you with training in various business analysis methods as well as help you develop a distinct character of your own.

Quick Learning
Our team can help you learn the process of analyzing business performance in a short time with the help of some amazing tips.

Skill Enhancement
Our training program is to fill you in with new knowledge along with helping you to enhance your existing skills so you can represent your personal talents to the world.
When you get training under our Business Analyst Internship Program in Jaipur, you learn everything about business and the corporate world. You learn to work in a team and how to cooperate with each other.
Joining our Internship Program can help you build a strong career in the Business field.
Skills You Will Gain
Our Internship Program is not only to make you capable of getting a job but also to enhance your skills. Following are certain skills that you can learn in our internship program.
Managing the Business processes
Technical Skills
Negotiation
Communication Skills
Decision Making
Teamwork
Problem Solving
Time Management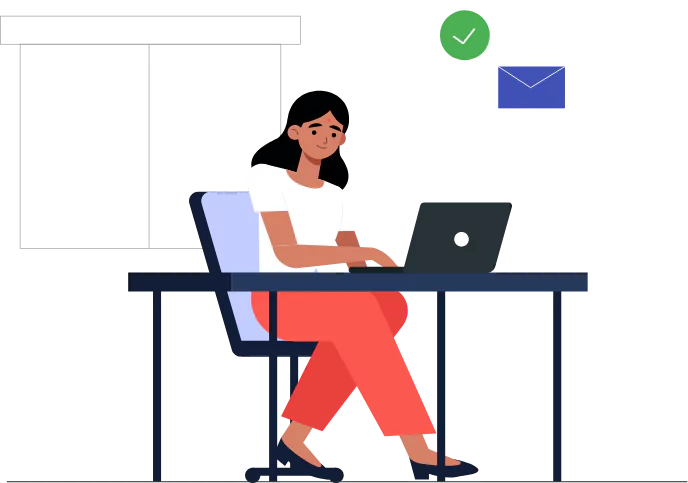 What will you learn in our Business Analyst Internship?
There are various things a candidate learns during a training program for the role of a Business Analyst. We have all the resources to help you gain all of that knowledge under our expert supervision.
Let's have a look at some of the things you will learn in our internship program.
Business Development and Management
Understanding Business Objective
Stakeholder Analysis
SQL
Data Visualization
Frequently Asked Questions
A Business Analyst assesses the performance of the business and suggests ways to improve the processes. They conduct research and analysis to find the best solution for the business.
Yes, the Business Analyst job profile is a very exciting and high pay job. It offers various perks and growth opportunities.
Being a Business Analyst can be a bit challenging as it is not a typical 9 to 5 job. It requires full attention to the business and a deep analysis of the processes. These challenges make this a high-paying job.
No, there is no particular requirement for good mathematical skills. The responsibility of a Business Analyst includes resolving complex business issues and proposing practical conclusions for business enhancement.