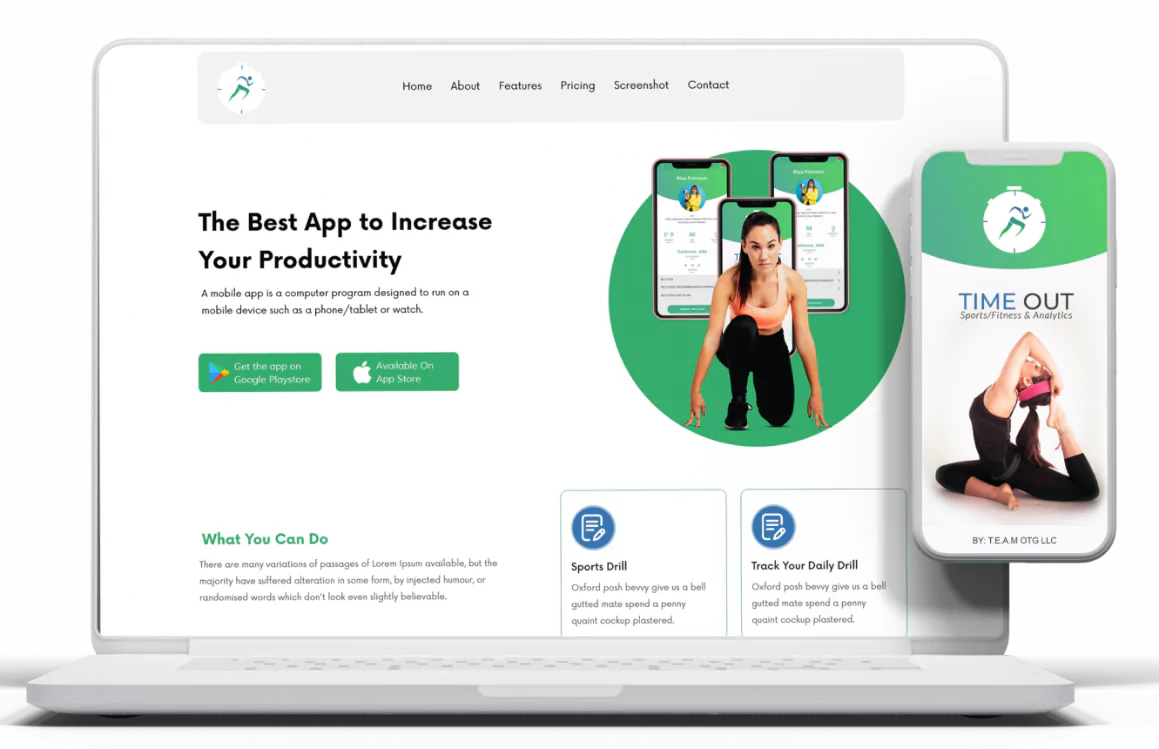 We Offer High-Grade Cross Platform Mobile App Development Services
The demand for cross platform applications is increasing. Importantly, it is not just the demand but also the need for advanced systems, frameworks, and procedures that make developer's life easier. Cross platform app development frameworks do exactly that. They enable developers to create platform-independent apps with a single codebase that not just saves time but the effort of developers. From the client's perspective, a lot of money gets saved as native app development is more expensive than cross platform app development. Moreover, the reach can be immense as you would be targeting users of operating systems at once, iOS as well as Android.
To beat the competition with feature-rich cross platform app solutions, you need a reliable and capable app development company like ours, Coherent Lab. We work closely with our clients to understand their distinguishing requirements and operational goals. We ideate, strategize, and test before jumping to code. We provide the following cross platform app development services to our clients across the globe.

Cross Platform App Strategy
Strategizing the app is the foremost task we take up when working on a cross platform app development project. From gathering and analyzing business requirements to conducting a comprehensive market study, we do our part diligently so that your business doesn't suffer later.

Cross Platform Design
Users like to interact with engaging interfaces. We, at Coherent Lab, a promising cross platform mobile app development company, have the most talented and creative team of designers who create intuitive interfaces that work seamlessly on different platforms.

Cross Platform App Development
In the development phase, we put everything together, discussions, strategies, ideas, developer expertise, and creative skills to produce market-ready cross platform apps. We use frameworks like PhoneGap, Xamarin, Flutter, etc to build apps for smartphones, desktops, and tablets.

Cross Platform App Migration
App migration can be tricky as it involves data transfer. The smallest of flaws can ruin the website or app or cause data damage. It is recommended that you only collaborate with an experienced team of migration specialists for cross platform app migration. We can help, please send an email to us.

Quality assurance
App debugging and ensuring the correct nature of the app is often taken lightly. But for us at Coherent Lab it is the most important one. We have grown as a modern cross platform app development company that is known for delivering bug-free apps. We deliver amazing mobile experiences.
Maintenance & Optimization
We believe that app delivery is the start of a new journey for us as a reliable cross platform mobile app development company that maintains and optimizes the delivered app for better growth and performance. We are committed to provide best maintenance services to our clients.
Cross Platform App Development Solutions – Customized For Your Business
Each business is different with distinctive demands and objectives. We work closely with our clients to understand their mode of operations and workflow. This helps us in drafting a groundbreaking strategy based on their business model, needs, and goals. With a cross platform app, you can target all types and kinds of users from the word go irrespective of their devices or operating systems. Since a cross platform app runs on different platforms seamlessly, you get an additional benefit of 'paying less and generating more profits' from your hybrid app.
Coherent Lab is one of the popular cross platform app development companies in India that has an experienced bunch of developers who use HTML5, jQuery, CSS3, and modern-age frameworks like PhoneGap, Xamarin, Flutter, React Native, Ionic, etc to build high-performance mobile apps. Keeping innovation in mind, we also empower apps with technologies like Artificial Intelligence (AI), Wearable Technology, Virtual Reality (VR), and Augmented Reality (AR). Aside from the custom cross platform app development services we offer next-gen personalised app solutions that provide your business an edge over others in the market.
Cross Platform Enterprise Apps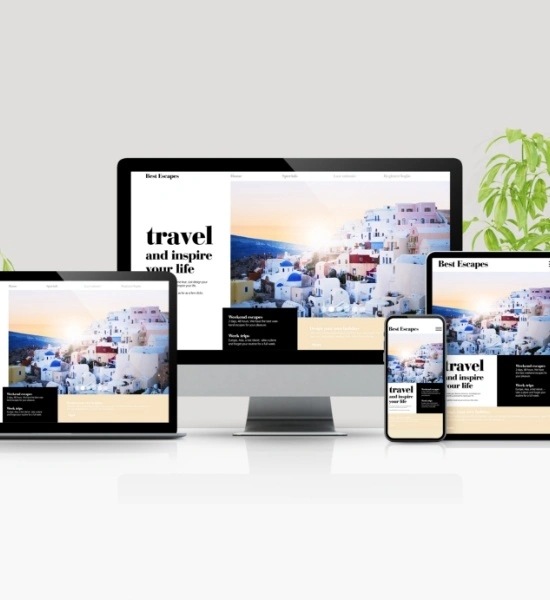 Do you want to streamline your enterprise's operations? Do you want to accomplish tasks at a faster rate than usual? Do you want complete control over your enterprise app? Do you want mobile security? Partner with a company like ours that offer tailored cross platform app development services. We build business-specific enterprise apps that fit your organization's branding and help your team to accomplish tasks quickly. Cross platform app development saves your money and streamlines operations by allowing you to distribute the app to the entire organization in a structured and controlled manner. Above all, a cross platform app comes with features like user authentication, secure storage, and biometric authentication that make it even more desirable. Join hands with a capable development company in India to deliver highly scalable and secure app inside your organization. Get in touch with our associate to know more about our company and the services we provide.
AI-powered Cross Platform Apps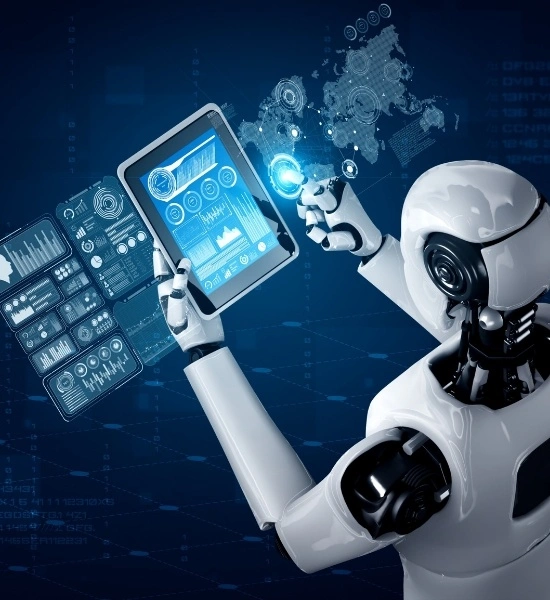 AI gives you a chance to create a mark on your customers' minds. Use modern-age technology to impress and engage with your users. Users today are smarter than ever. They demand next-gen solutions to interact with a business which is also one of the main reasons why businesses are incorporating technologies like AI, VR, AR, and others in their regular practices. Take a step towards innovation before your competition and stand apart from the crowd. Discuss your business requirements with us to figure out the best way for AI integration. We are a practical cross platform mobile app development company committed to producing high-quality app solutions for clients around the world. Systems are getting smarter with each passing day. It is time for you to think the smarter way and indulge in creating AI-powered solutions for your company to make better choices. Send us an email or fill the form on the contact page to get things rolling. We offer free consultation services so don't hold back and inquire now about our offerings.
Wearable Cross Platform App Solutions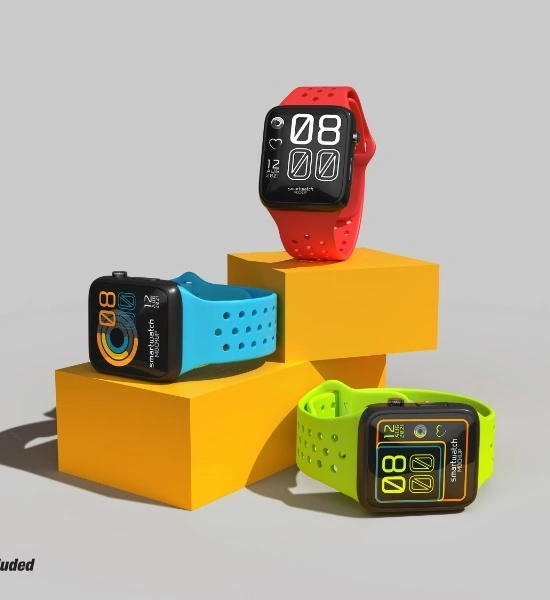 Wearable technology is growing at a rapid pace. Big industry giants are actively participating to create practical solutions for the world. Fast-paced businesses are also leveraging this technology in their routine to achieve different business objectives like increase efficiency, streamline processes, safeguard employees, and effective utilization of the resources. Embedding wearable technology in day-to-day practices can be tough due to smaller screen devices, sensors, continuous human interaction, and other device functionalities. For that, you need an experienced cross platform app development company that can assist you in making apps for different platforms with a single codebase and at reasonable costs. Coherent Lab can be an ideal partner for you to make a mark in the market with advanced and user-centric cross platform app solutions. Get in touch for expert consultation and guidance.
Cross Platform Web App Development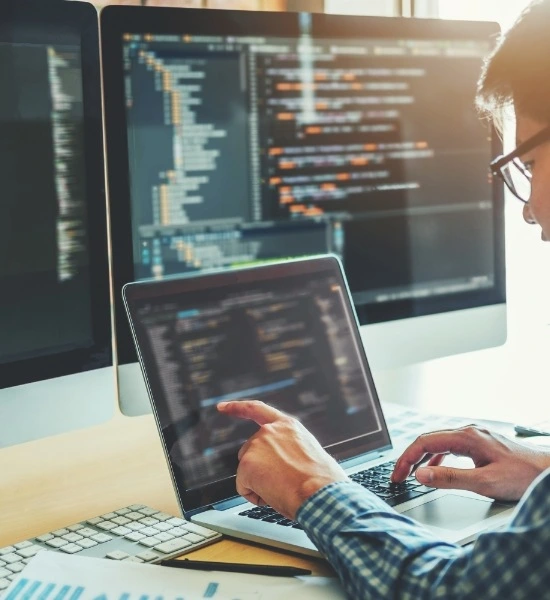 Not just mobile, but we take care of your web development cross platform needs too. In these competitive times, you need multiple channels to reach out to your potential customers. In addition to mobile, you need to enhance your business's web game. We recommend investing in cross platform app development because by doing so you can target all users at once with a single codebase app that runs seamlessly on different platforms. We, at Coherent Lab, help you reach more customers by delivering native-like apps that are high performing, quick to develop, and deploy and come with powerful backend frameworks. We have an adroit bunch of cross platform app developers who are skilled and capable of using modern-day cross platform app development frameworks like PhoneGap, Xamarin, Flutter, React Native, Ionic, etc. We work with you closely to create customized apps satisfying your desires and accomplishing various business goals. We cater to all types of businesses including start-ups and enterprises of all sizes.
Industry-Specific Cross Platform Apps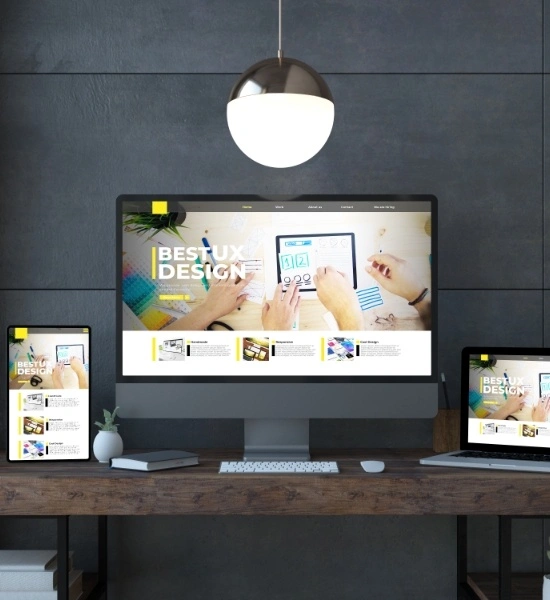 We are a growing cross platform mobile app development company based in India with a proven history of working with global clients across different verticals – starting from manufacturing to retail, healthcare to sports, finance to fitness, education to gaming, travel to real estate, and others. We are committed to serving all business domains with our expertise in making stunning cross platform apps. We ensure to understand your business before coding starts. We discuss ideas, identify challenges, and prospects beforehand so that we avoid pitfalls along the way. We follow a practical and agile approach to build cross platform apps. We ask for your inputs, modify the process if needed, and produce only the desired product. We have flexible hiring models in place that give you the liberty to choose based on your budget, app requirements, and time. We neither force to select a particular model nor quote unjustified pricing. We work to satisfy your urge and until it's done we continue doing it. Build your next business app with us and experience the difference.
Quick and stable release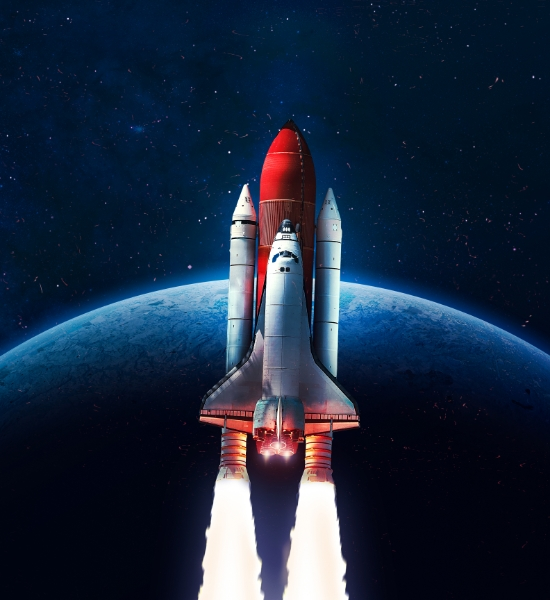 Delivering a buggy mobile application is just not our cup of tea. We deliver cross-platform mobile apps with zero errors, customized to your business needs and requirements. Our inventive and customer-centric cross-platform app development process ensures fast delivery and flawless nature of the app. We go through the project's requirements thoroughly and involve in detailed discussions ahead of the project so that we don't go off track during app development. This is the reason we can deliver market-ready apps with reliable and scalable code base behind its back.
Why Collaborate with Cross Platform App Development Company in India?
Cross platform app development is in demand. Companies, big or small, are looking for appropriate app development agencies to join hands for building cross platform apps that run on all kinds and types of devices. Not just because they are quick to develop and deploy but can save 40% of the total development cost. Native app development is an expensive affair as compared to cross platform app development and with the introduction of highly-reliable and performance-centric frameworks, more and more businesses are opting for the easy and rapid way of developing apps. Partner with a cross platform mobile app development company to join them and make your business stand out with aesthetically-sound apps that are compatible with different operating systems, including Android, iOS, and Windows.
Following are some of the reasons you should collaborate with us for building cross platform apps.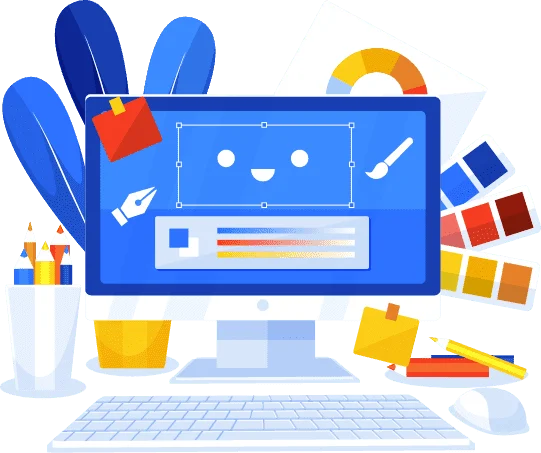 Seasoned Developers & Designers
Having worked in the industry for more than six years, we have an experienced bunch of professionals who are self-motivated and aware of every possible trick of cross platform app development. Our team is skilled, talented, creative, and result-focussed. They ensure to produce the best apps that look beautiful to the eye and seamless to hand.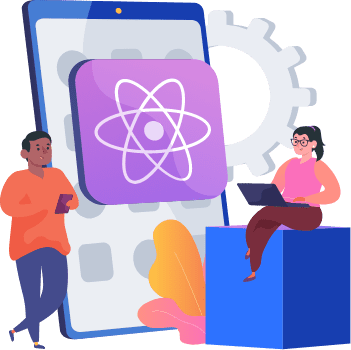 Native-like App Experience
By saving more than 40% of the development cost, we create platform-independent apps that work and look just like a native app. Our apps are polished to look like a native app and as a user, you won't feel the difference. Our process of making cross platform apps is unique yet standard, which results in offering seamless mobile and web experiences to the users.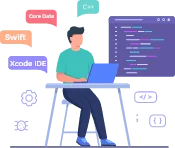 Transparent Policies
As a leading cross platform mobile app development company, we keep policies and communication as transparent as possible. While we maintain confidentiality about your business concept, NDA (non-disclosure agreement) agreement ensures complete security. Our mode of operation is highly professional and open. We do not make false promises and deliver what we promise.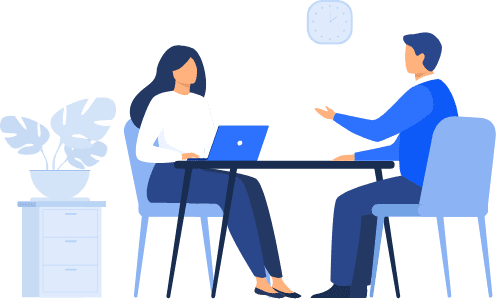 Flexible Hiring Models
As a client, you get multiple hiring models to select from that do not restrict you or bind you in any clause or stringent policy. You are free to choose a workable model depending on your app development requirements, timelines, and budget. Our quotations do not dig into your pockets, rather allow you to avail our cross platform app development services at flexible rates.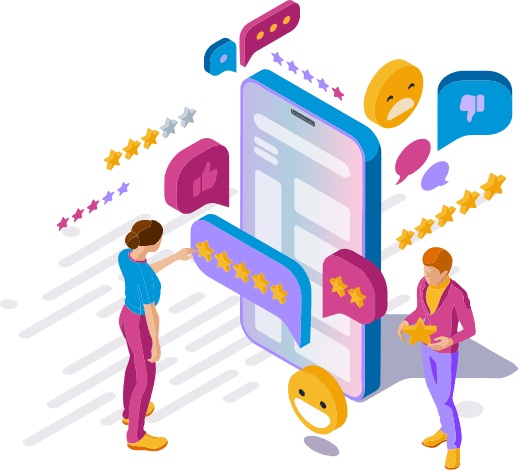 Client Satisfaction Rate
Our motive at Coherent Lab is pretty straightforward which is to achieve the highest possible client satisfaction rate. We work diligently to continuously improve it that indirectly benefits our clients in receiving the best of our service and product delivery. We keep refining the app until it is best suited for the domain and target audience.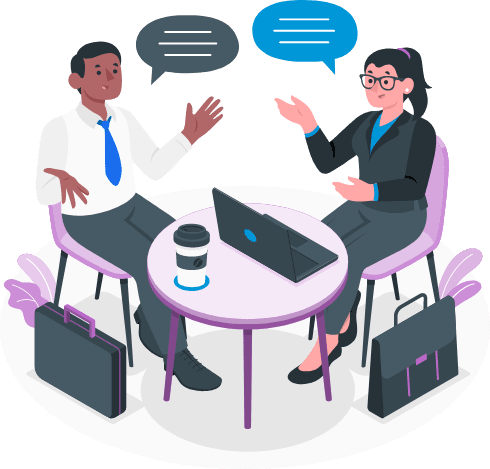 Uninterrupted Support
Unlike other cross platform app development companies, we always have your back. We believe in building long-term relationships and for that, we offer valuable support and maintenance packages. The packages are for the betterment of your app and do not ask for much as far as money is concerned. We deliver value and not just projects.
View Our Project Show Showcase
With our functional and rich fantasy sports solutions, you can give your users an immersive and unmatched gaming experience. We aim in offering a wide range of fantasy sports solutions that can help sports businesses to grow in the long term. Here are some of our Fantasy sports solutions that you can get developed by our experienced team.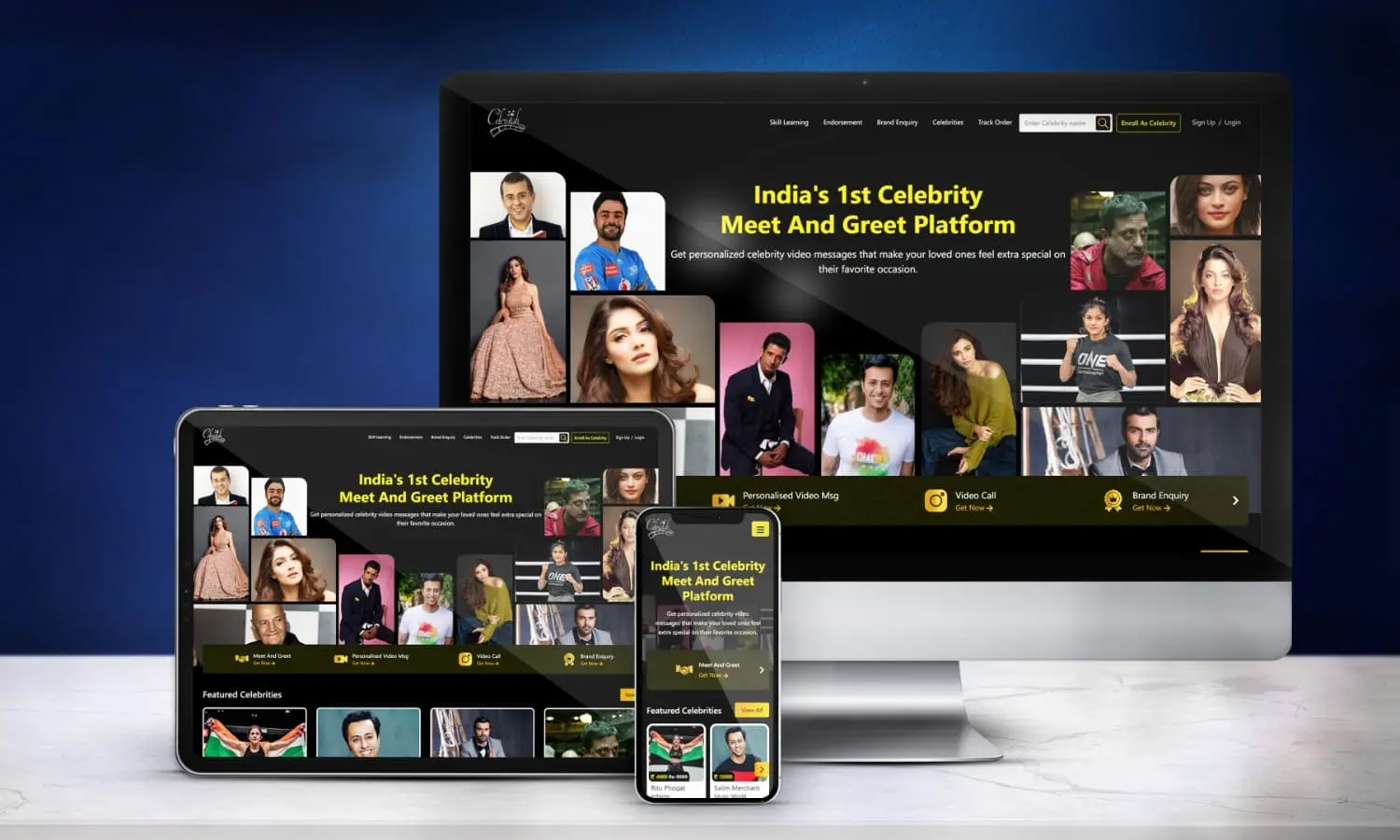 Cross Platform App Development Company – Hiring Plans
Partnering with us gives you the freedom to choose from the available hiring plans according to your business requirements and budget. The plans are flexible enough to make you comfortable as far as finances are concerned. You can study them beforehand to get an idea of how each one of them works. The details of the business models are as follows.

Hourly Plan
Businesses prefer hourly plan when they are not clear about their objectives and want to pursue the project as it goes. So if you have dynamic app requirements, you can opt for our hourly pricing plan where we divide the cross platform app development project into several milestones and allot a number of hours to milestones separately. It is a money saver plan for businesses with undefined goals. There are no hidden charges. Pay only for the hours you employ our resources. The invoice is raised on the monthly basis and you pay only for the measurable tasks.

Fixed Pricing Model
This pricing model is stiffer than the hourly plan as you get less flexibility in this plan. The features to be included and development cost, once mutually decided, cannot be altered during the cross platform app development. If you're opting for this plan then it is advised to have exact requirements. Usually, businesses with a small and less complex app with limited functionalities opt for this model. There are no hidden charges and the final cost of app development is mutually decided between the client (you) and the cross platform app development company (Coherent Lab).

Dedicated Team
Under this plan, you get to use a dedicated bunch of professionals that vary according to your requirements. In some cases, the team includes a designer, developer, analyst, tester, while in others it can be two developers, two designers, an analyst, and multiple testers. This is a flexible working model where you get access to our number of different resources. By opting for this plan, you can save on the overall operational costs too. Get in touch with our team to discuss more about this plan.

Pocket-friendly Rates
While offering premier cross-platform mobile app development services to clients across the globe, we can't just have making money mindset. At Coherent, we value relationships more than anything else and quote only justifiable and affordable rates.