Inquire Now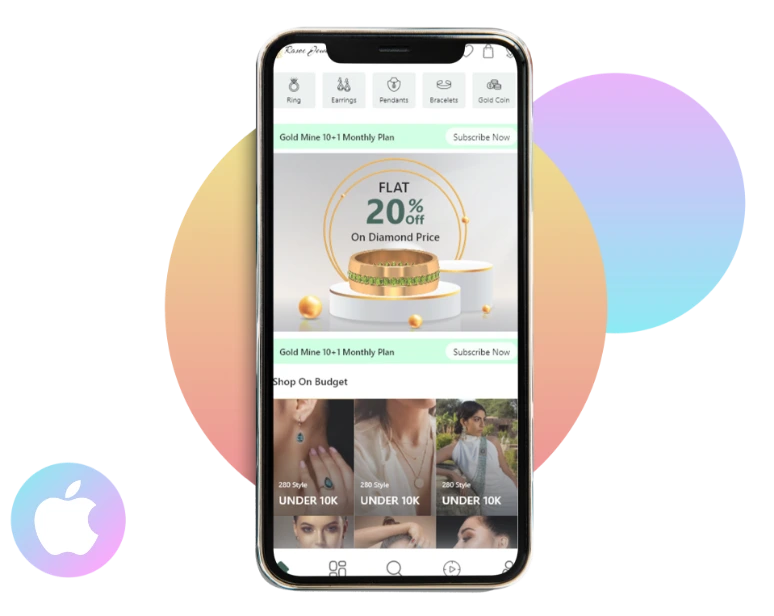 iOS App Development Company That Cares
Mobile usage is surging with each passing day. People use apps to simplify their lives. Building an iOS app today is an opportunity to interact with new people and turn them into your customers. The operating systems such as iOS and Android are continuously improving. Every update makes them more refined and stable. This brings an array of new challenges for iOS developers to deal with. To overcome fresh challenges, you need to hire a seasoned iOS app development company that can take care of your app and present you with an ocean of possibilities for business growth. At Coherent Lab, we adapt to new norms set by the industry giants to make seamless and beautiful mobile apps. We spend time understanding your business goals and requirements before jumping into coding. This helps us develop usable iOS apps exclusively for your business. As a leading iOS app development company in India, we are aware of the Apple guidelines and know how to make the most of the opportunity on offer. For a better understanding of our offerings, see the following iOS app development services section.

iOS App & Market Strategy
An app development project starts with strategy. From researching the market to analyzing competition, we perform the necessary rituals to make stunning iOS apps. We define product differentiators, performance metrics, and lay down milestones along with the action plan to measure ongoing progress.

UI/UX Design for iOS
Our mobile friendly and user-centric approach helps us to build breathtaking designs that function in the most seamless manner possible. As a creative iOS app development company, we deliver interactive and future-ready mobile apps that end-users love.

iOS App Prototyping
Once we are through with project understanding we put ideas into action and create a prototype to showcase the world. We validate the concept by gathering user feedback and refine the app to make it more engaging and worthwhile for the users to download.

iOS App Development
The iOS app development phase is where all the previously decided components and decisions come together. Our developers are experienced to go about things when building an iOS app for iPhone, iPad, iTV, or even iWatch. Our apps are secured, scalable, and intuitive.

Quality Assurance
Partnering with the top iOS app development gives you an added assurance of zero-bug app delivery. We make sure that the delivered app is in top shape and ready for App Store acceptance. We keep on pushing until the last error is fixed.

Maintenance & Optimization
We believe the role of an iOS app development company doesn't end with the delivery of the app instead it is the beginning of a new role, as a maintenance and optimization specialist. We offer unwavering support to our clients round the clock.
Intelligent and Profit-Making iOS App Development Solutions
Building an app is no more a stiff task for developers. However, what's challenging is the app performance. To make your app perform at the highest level you require intelligent and smart solutions. A comprehensive study goes into understanding what is the demand of the market and users? At Coherent Lab, we do exactly that. We build intelligent solutions that are powered by modern-day technologies and are capable of extracting results from the competition-ridden market. We empower iOS apps with technologies like Artificial Intelligence (AI), Wearable Technology, and Virtual and Augmented Reality (VR/AR) to make mobile experiences worth indulging in.
iOS apps powered by AR/VR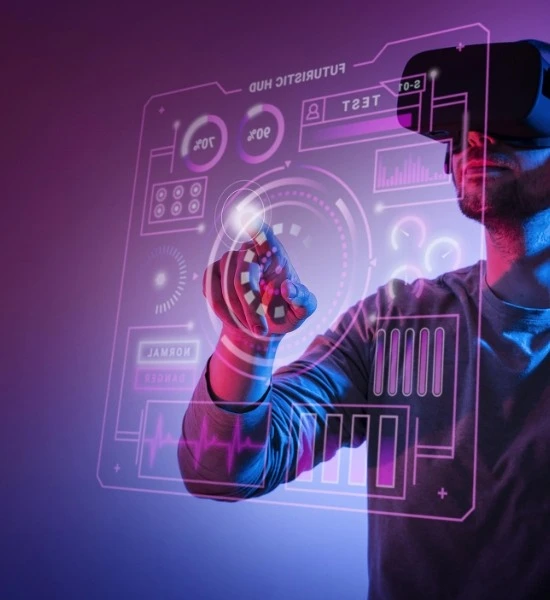 Winning at user engagement is one of the vital goals for any business today. User expectations are continuously growing that ask for intuitive app solutions. It is the need of the hour that entrepreneurs and their iOS app development partners need to address. The quicker they do so, the luckier they get to meet their goals. It's time to engage your users with transformative AR/VR iOS apps. It's time to offer immersive mobile experiences that your users can't afford to ignore. Doing so gives you an edge over your competitors too – a WINWIN situation for both, business owners and users. Invest in the iOS app development powered by AR/VR to revolutionize your business niche. Consult an experienced iOS app development company like ours to discuss the idea and plan of action. Become a leader instead of a follower. Go the extra mile to grow your business by leaps and bounds.
AI-powered iOS apps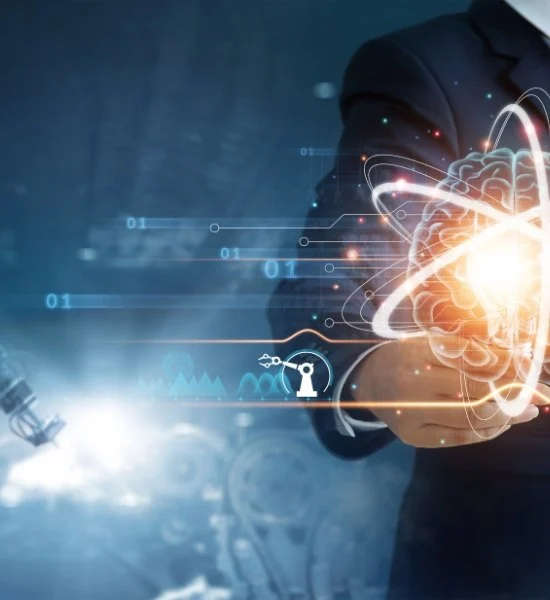 Artificial Intelligence is the buzz of the tech industry nowadays. Businesses are finding ways to incorporate them into their routine practices to make insightful decisions and better products. AI enables iOS developers to learn about users' past habits and behaviour that can help them devise strategies for improved user experience. To make systems intelligent and act like humans, we write algorithms to instill human brain-like capabilities in the apps. Not only this enables you to solve business problems with predictive analysis and deep learning but also provides a better mobile experience to the end-users. Coherent Lab is the top iOS app development company in India that ticks all the right boxes to develop and deliver AI-powered iOS apps. Our solutions are tailored to your business needs that make the app even smarter to operate, manage, and market. Engage with your audience in a more intelligent manner with our groundbreaking iOS solutions. Email or call us now to discuss business possibilities.
iOS apps for iPad, iWatch, iTV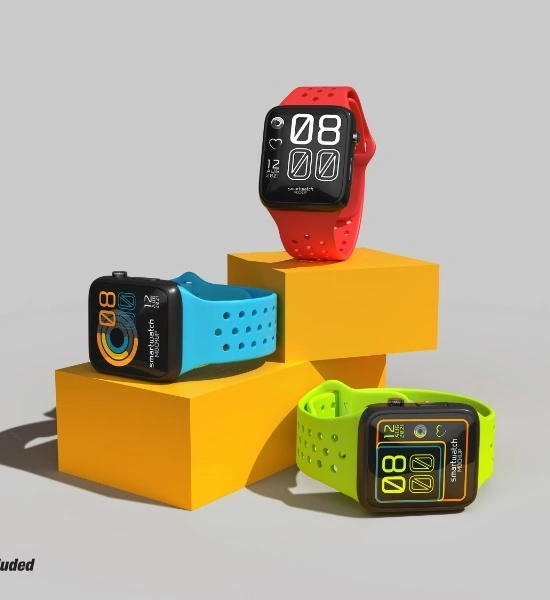 Aside from the iPhone, which is the widely used device from the portfolio of Apple, there is a need to produce apps that are compatible with other Apple iOS-powered devices like iPad, iWatch, and iTV. Did you know Apple iWatch claims about 49% of the total market share of the smartwatch industry worldwide? And the iPad is the most used tablet in the world. Clearly, there is the scope of business which if done the right way can yield enormous returns. At Coherent Lab, we study and analyze every possibility of the market and produce apps that outshine the competition on different fronts. Our team of developers is greatly experienced to deliver bug-free apps that run immaculately on different devices. Now keep your business even closer to your customers with our wearable iOS solutions. Drop us an email to discuss requirements. We'd be glad to assist.
Business-centric iOS App Development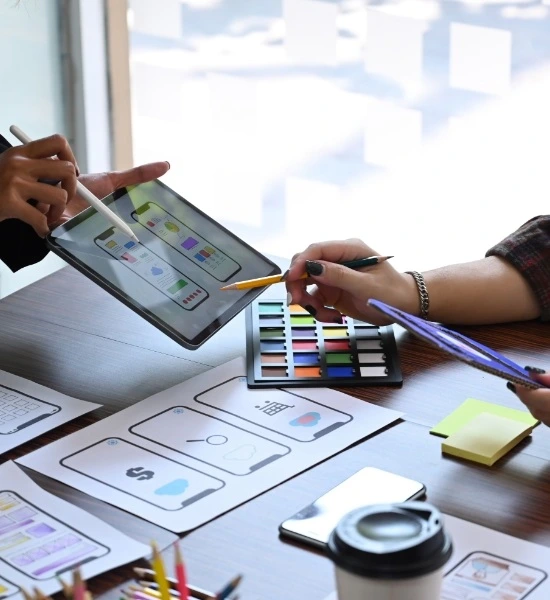 At Coherent Lab, we strive to deliver high-class app solutions that are not only admired by the clients and users but also make a difference and set a benchmark of quality. We work closely with our clients to understand their needs, business objectives, and purpose better. Based on which we draft strategies, write a plan of action, and produce powerful apps that outclass the competition. Our agile approach to building native iOS apps streamline processes, eliminate communication gaps, and ensure timely project delivery. As one of the top iOS app development companies in India, we cater to businesses of all sizes and types. We serve our clients with the most suitable dose of HealthKit, HomeKit, CarPlay, SiriKit, Apple Pay, CloudKit, MetricKit, and In-app purchases. There is no one-size-fits-all solution here. We build apps from scratch to meet your expectations and suit your business needs. We are experts in personalizing things, so don't hesitate to share your thoughts.
Industry-Specific iOS Apps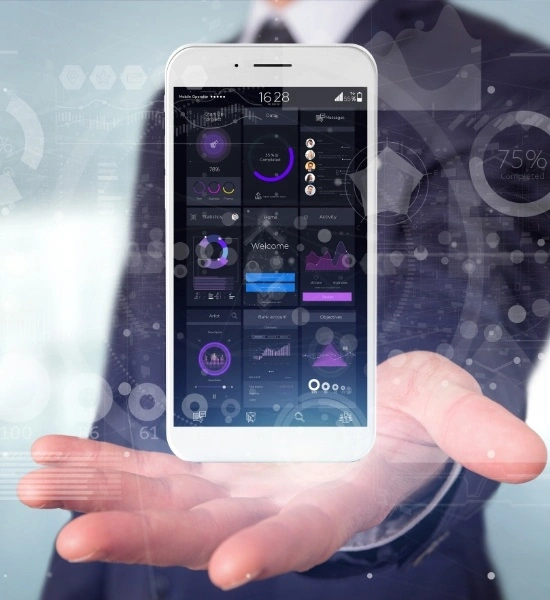 Coherent Lab is an end-to-end iOS app development solution provider. We provide services to clients across the globe hailing from different industries and domains. From education to retail, from healthcare to automotive, from finance to travel, from gaming to construction, and from fitness to manufacturing, we have catered to all types of clients. We are aware of the complexities of each domain and hence we offer solutions that fit the bill. Our team of analysts works closely with you to identify challenges and suggest solutions to overcome them. Our agile approach to develop iOS apps enables us to deliver scalable, functional apps. Clients across borders have trusted our capabilities in the past, the testimony of which can be viewed in the testimonials section. We are growing quickly helping businesses like yours to shine. Get in touch, ask your queries, discuss growth opportunities, and make a move that your competition is still thinking of. Invest in iOS app development today to reap benefits tomorrow.
Quick and stable release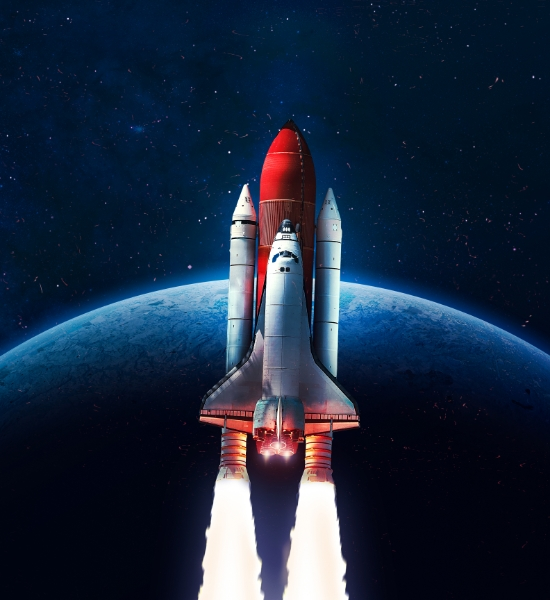 Delivering a buggy mobile application is just not our cup of tea. We deliver iOS mobile apps with zero errors, customized to your business needs and requirements. Our inventive and customer-centric iOS app development process ensures fast delivery and flawless nature of the app. We go through the project's requirements thoroughly and involve in detailed discussions ahead of the project so that we don't go off track during app development. This is the reason we can deliver market-ready apps with reliable and scalable code base behind its back.
What Do We Offer As Top iOS App Development Company in India?
Innovation is the need of the hour. No matter if you operate offline or online, your business demands innovation. In the online parlance, this need is slowly becoming mainstream. As an entrepreneur, aside from focussing on the main purpose of the app, you should be thinking about innovation – for the users and the business. How can we help? We have a team of amazing people who are masters of their work, be it creative or technical. We have analysts, thinkers, and programmers who bring their experience and skills to the table for creating your business app a world-class product. The list of benefits of collaborating with an iOS app development company in India can be longer than expected. However, we have mentioned some of them below. Here's why you should be considering us as your next iOS app development partner.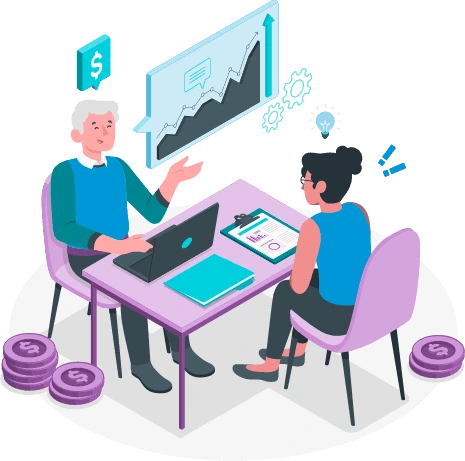 Experienced Consultancy
With significant experience under our belt working with different businesses, we understand the mixed challenges of the mobile world. We have a broad perspective to looking at things and with a diversified thought process, we can assure you to provide truly competitive and innovative iOS app solutions built especially for you with precision and expertise.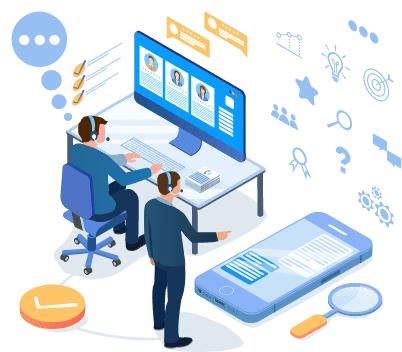 Technical Excellence
Coherent Lab is not a new name in the field of iOS app development. We are equipped with tools, technologies, manpower, and infrastructure to make iOS apps that modern-age users love. Our designers are skilled to make prototypes look beautiful and developers are qualified to complement great designs with several lines of ingenious code.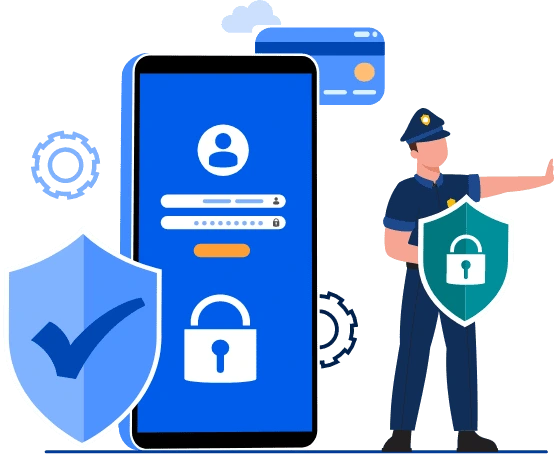 Secure Applications
Collaborating with the top iOS app development company in India gives you an added advantage of security. Aside from safeguarding the apps, we ensure the safety of the personal and sensitive information of users by following trusted encrypting techniques. Additionally, we sign a non-disclosure agreement (NDA) to keep discussions confidential.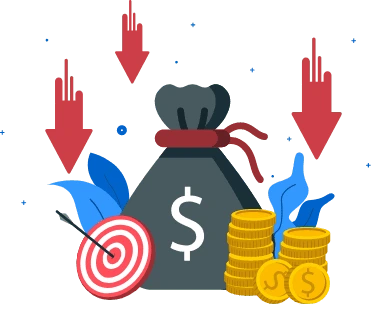 Cost-Effectiveness
At Coherent Lab, we believe in justified pricing. Our quotes don't shock you instead make you comfortable. We charge reasonably because we know the value of hard-earned money. We offer flexible models like hourly, fixed, and dedicated models to keep costing under control. You are free to choose the pricing plan as per your budget and business requirements.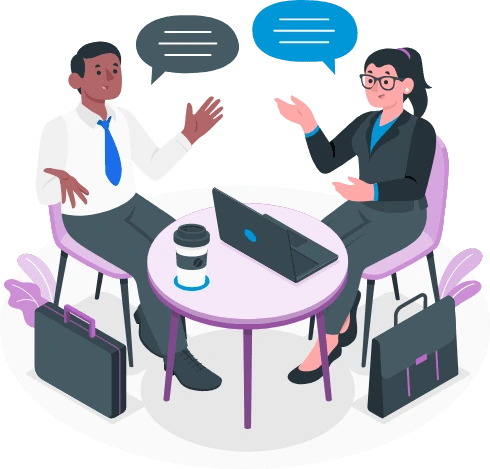 Uninterrupted Communication
We follow transparent policies at Coherent Lab that ensure regular and insightful interactions with our clients. This helps both of us to be on the same page of the development process. We share ideas with our clients, discuss possibilities, and ask for feedback. Based on which we act and create a plan of action.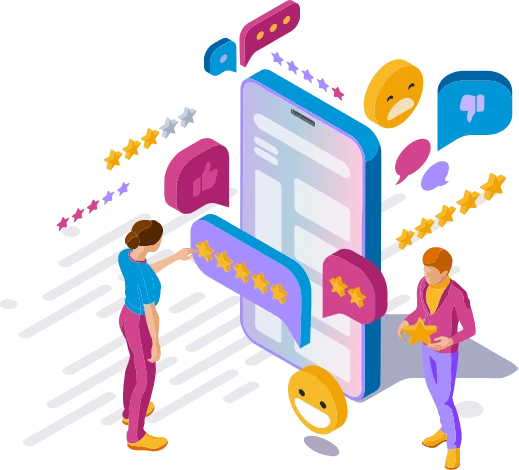 Client Satisfaction
We strive to satisfy. We work diligently to provide the best of our iOS app development services and continue the same until you are satisfied. We generously hear your problems and try to resolve them with solutions that are scalable, reliable, and not very expensive. Our support executives are always available to listen and assist. We aim at building long-term relationships at Coherent Lab.
View Our Project Show Showcase
With our functional and rich fantasy sports solutions, you can give your users an immersive and unmatched gaming experience. We aim in offering a wide range of fantasy sports solutions that can help sports businesses to grow in the long term. Here are some of our Fantasy sports solutions that you can get developed by our experienced team.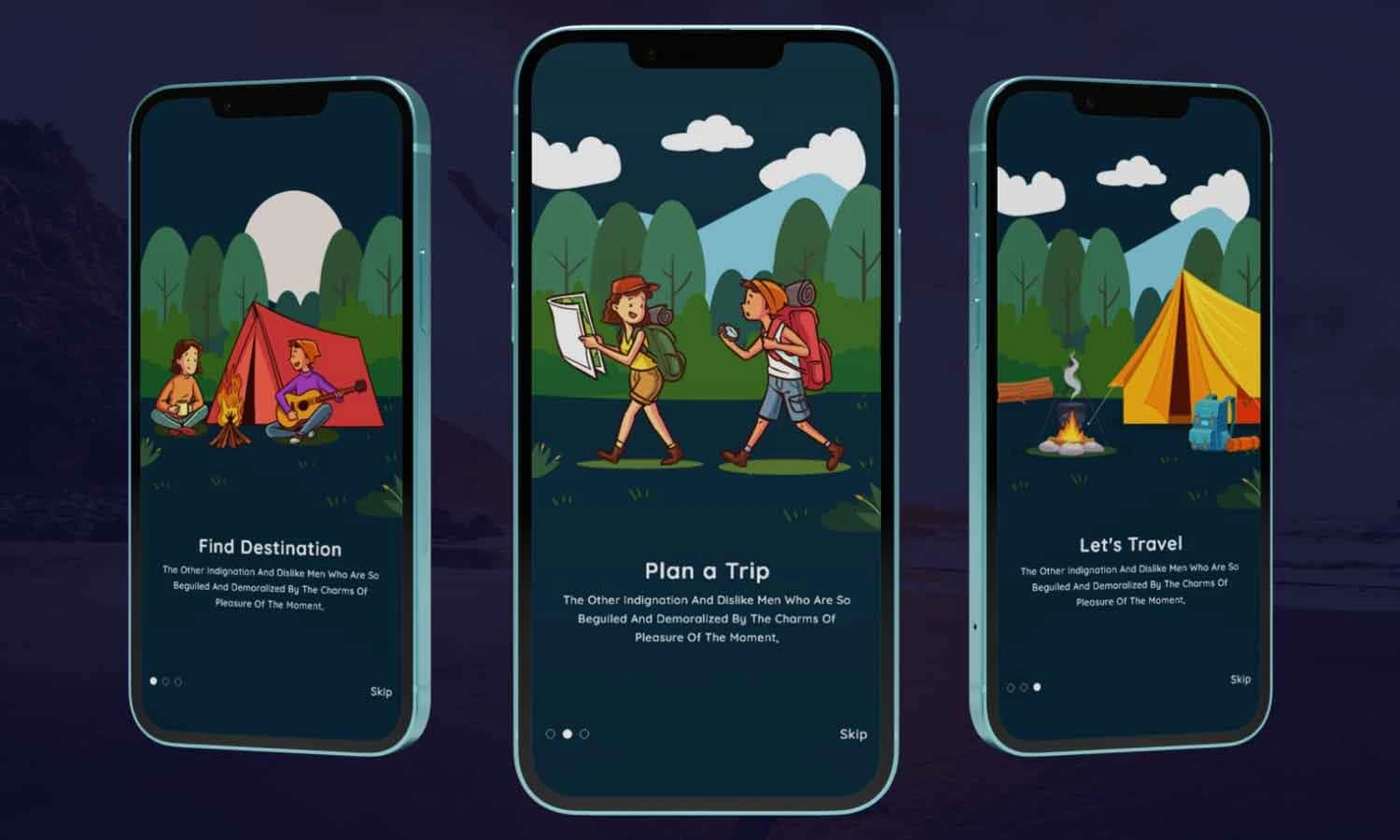 Top iOS App Development Company in India Offer Flexible Models
We do not have stringent business models instead we allow you to choose from our flexible business models. The plans on offer include an hourly pricing scheme, a fixed pricing model, and a dedicated team hiring model. Each has its pros and cons. Based on business requirements and budget, we suggest you the best option. However, you have the freedom to choose against our recommendation. Following are the pricing models we presently offer.

Hourly Plan
This business plan is ideal for businesses with dynamic requirements. Under this plan, we follow an agile approach to build apps so that they can be scaled as and when required. The scope of the project is variable and features can be modified, added, and deleted in during the course of development. It is also known as the pay-as-you-go model. You only pay for the hours the resource is employed. With modern tools and tracking mechanisms you can track the hours worked, resources deployed, etc at your will. It is a cost-effective plan for long-term projects. No hidden charges.

Fixed Pricing
If you have a clear mind about what do you require then going for a fixed pricing plan is fairly good. This is usually opted for by businesses with small projects and limited features. As the name suggests, the project essentials like the budget of the iOS app development, milestones, and timelines are decided in the initial phase leaving the lesser scope of modifications later.

Dedicated Team
With this business model, you hire a dedicated team of professionals who work entirely on your project. This means that the project can be controlled and managed at will. Business objectives can be altered along the way and the team can work in a flexible environment. Hiring the iOS app development team under this plan also reduces the overall operational cost.

Affordable Pricing
While providing avant-garde iOS app development services to clients across the globe we can't be focussed on just making money. We, as a team, worry about your pocket too and quote justifiable rates that are affordable.