Inquire Now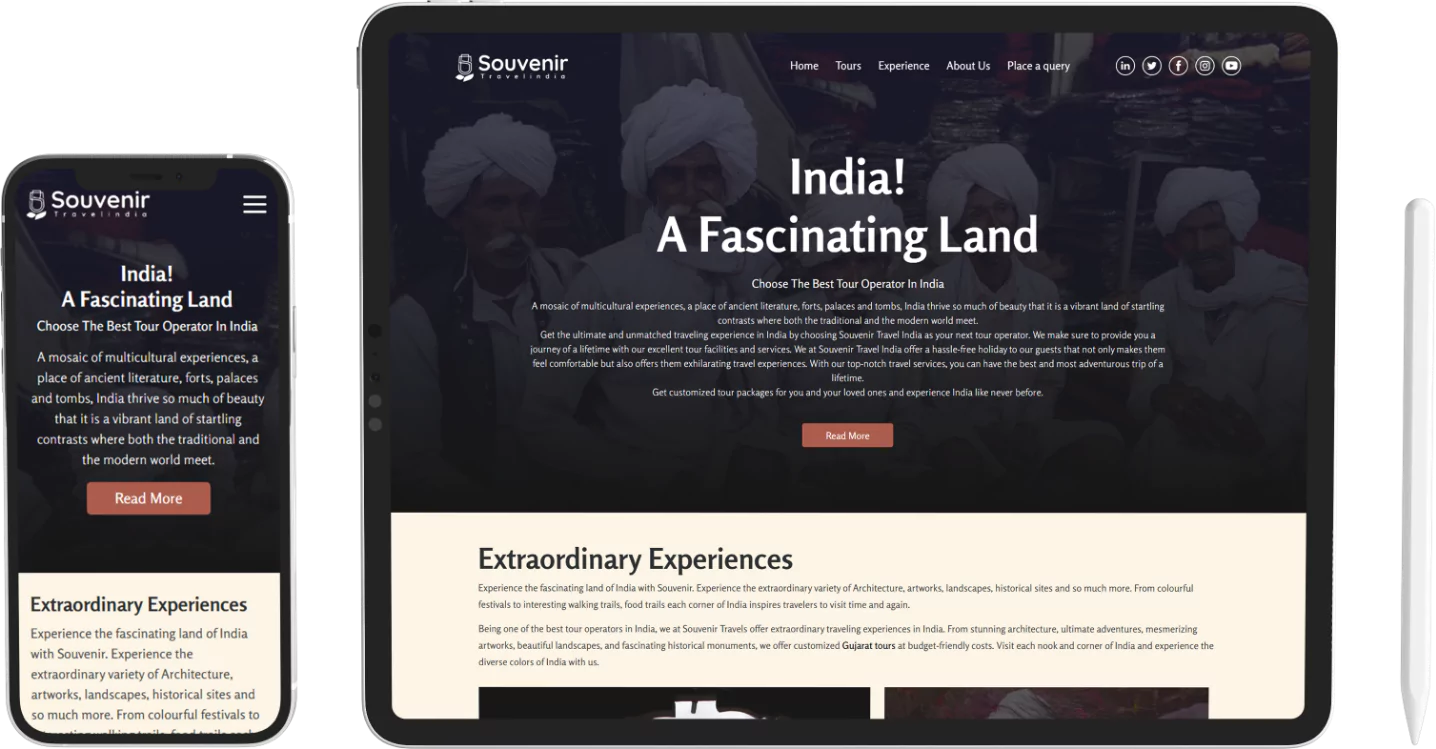 Our Travel App Development Services
From initiating your project plan to developing, designing, and maintaining your travel app, our dedicated developers can offer you all the services with full diligence. Our travel app development services are designed to make your travel business grow in full swing. Here are our travel app development services that we offer :

Travel App Consulting
Planning to expand your travel and tourism business by developing a travel app but don't know how to get started with it? Our team of dedicated travel app developers will offer you the best consultation services for your mobile app. From listening to your idea, choosing the right platform, to budget-friendly development services and maintenance, we will help you develop a winning app for your travel business.

Custom App Development
Have an idea in mind? Get customized travel app solutions for your business with our versatile travel app development company in India. Our team will develop customized solutions for your travel business exactly as per your requirements. From booking apps to travel planning apps, our team of travel app developers can develop any custom-made travel solution for you.

Native App Development
We at Coherent Lab, also offer expert native travel app development services for our clients worldwide. Whether it's an iOS app or Android app, we make sure to offer the best in class and latest services for your travel business. Our Native travel apps can help your business grow and reach a wide audience in the future.

Cross-Platform App Development
If you want to appeal to audiences of iOS, Android as well as Windows platforms, you can get a custom cross-platform travel app developed for your business. We are a top-notch travel app development company that offers unparalleled cross-platform app development services at affordable costs. With our cross-platform app, you can grow your business around a large set of customers.

Integration And Upgradation
With our diverse and latest integration and up-gradation services, for your existing travel apps, you can gain a winning edge over your competitors. From integrating your app with AI, VR/AR, to upgrading it with the latest features, our travel app development team will smoothly work on your app as per your requirements.

Maintenance And Support
At Coherent Lab, we offer round-the-clock support and maintenance services to our clients. Our team will fix any bug or error in your app in real-time so that you can offer the best quality services to your customers. With our maintenance services, your apps will be maintained and updated from all aspects.
Travel App Solutions That We Offer
From vehicle booking, hotel booking to planning your client's travel, we offer multiple travel app solutions suiting your specific business requirements. With years of professional experience, our team of developers has developed incredible travel solutions for different clients.
Travel Planning Apps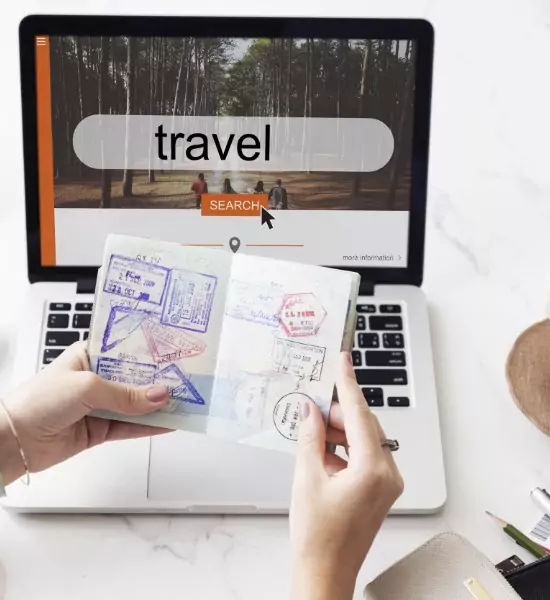 Offer your customers an incredible and interactive way to plan their trip online. From all the info related to the place to the itinerary and other necessary tips and reviews, offer everything they need to plan a successful trip with an easy-to-use and attractive Travel planning solution.
Hotel Booking Apps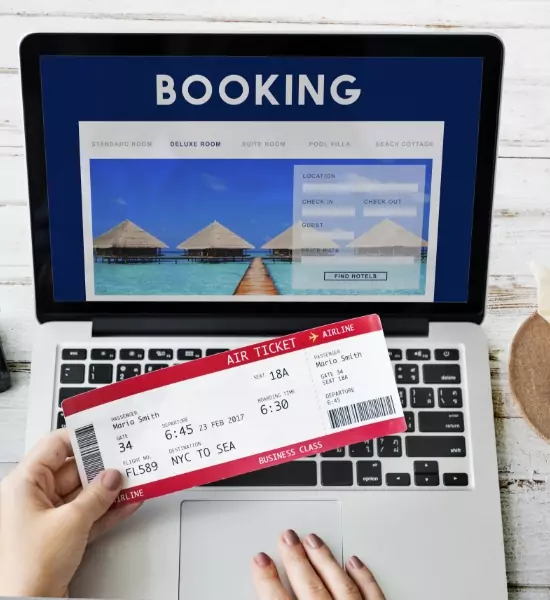 One of the most important aspects of traveling is booking hotels. With a dedicated hotel booking app, you can offer a safe, secure, and fun place for your clients to stay. With features like hotel ratings, best prices, reservation info, instant booking, hotel pictures, and places nearby our team can develop a dedicated hotel booking solution for your travel business.
Ticket Booking Solutions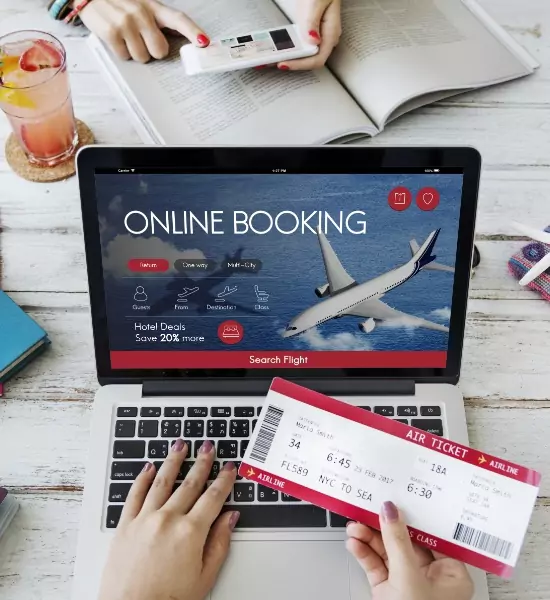 Booking tickets is usually a tedious process when users have to search from different websites. But by offering them a world-class ticket booking app, you can allow them to book tickets at the best prices from one solution only. Allow your clients to book bus, air, cruise, rail tickets at the best prices and discounts from a one-stop online solution for booking tickets for their travel.
Vehicle Booking solutions
Develop on-demand vehicle booking apps with custom UI and advanced features for your customers so that they can easily book or rent a vehicle while traveling. Offer features like taxi-booking, taxi renting, ride-sharing, travel information exchange systems, with a robust and powerful on-demand travel solution for your customers.
Virtual Tours Apps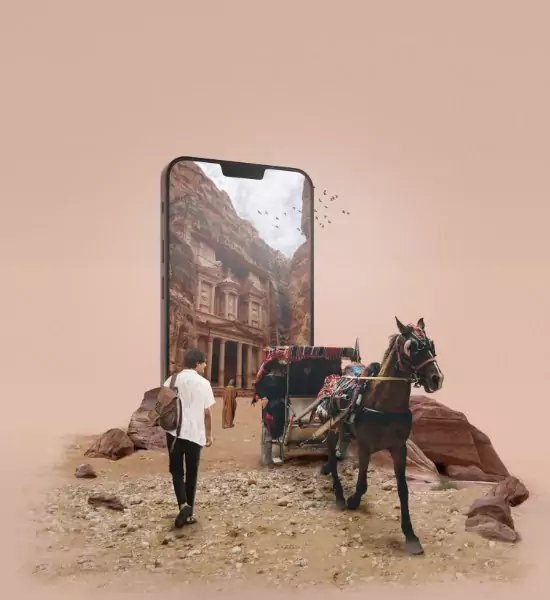 Let your travelers explore destinations and hotel property from the comfort of their homes with our quality virtual tour apps for your travel business. With innovative VR technology, we can offer a dedicated virtual tour solution that your customers can use to virtually have a look at the destination and hotels before booking their trip.
CRM solutions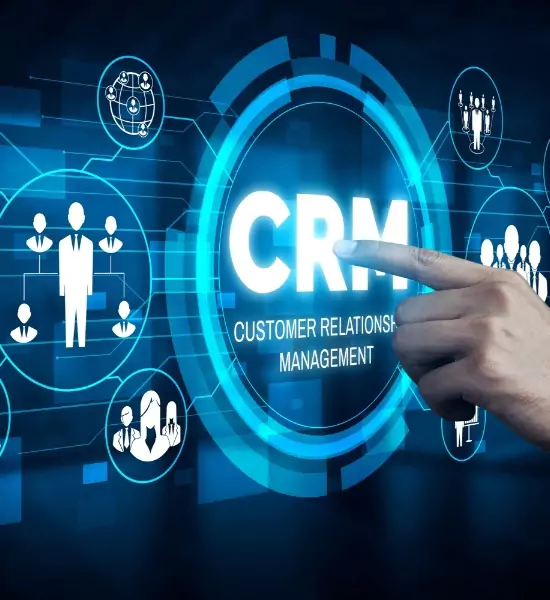 With our travel app development services, you can get a rich and scalable CRM solution for your travel business or hotels. With a dedicated CRM, you can easily manage customer data for your business's growth along with offering personalized services to your prospective customer base.
Key Features Of Our Travel App Development
With our dedicated travel app development services, your users can take advantage of some incredible features. These must-have features are essential to all travel apps that we develop so that you can offer a dedicated travel app to your users.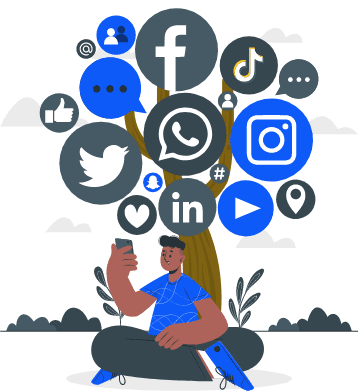 Social media integration
With our useful social media integration feature available integrated into your travel apps, you can allow your users to log or register to the application directly via social media platforms like Facebook, Twitter, etc.
Schedule Booking
Another essential feature that we offer is a booking feature where your users can easily plan their trip and book everything from tickets, hotels, homestays, vehicles for a later date.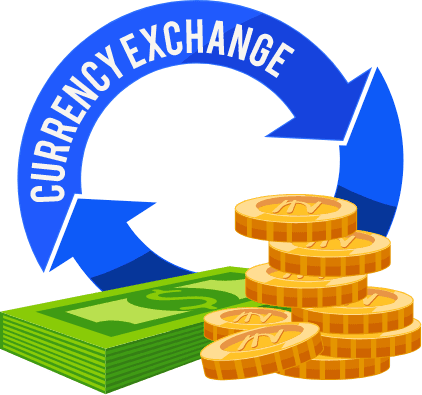 Currency Converter
Currency Converter is also an important feature that an ideal travel app must-have. With a currency converter, it becomes easier for travelers who are in another country to easily view the amount in local currency depending on the country.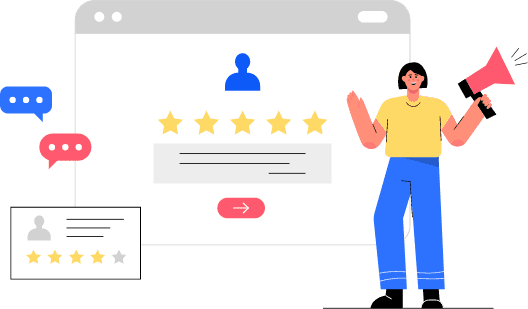 Powerful Search
With a powerful and filtered search feature, users can easily search for hotels, tickets or places to visit, and much more. With advanced search filters, they can further enhance their search process using the travel app.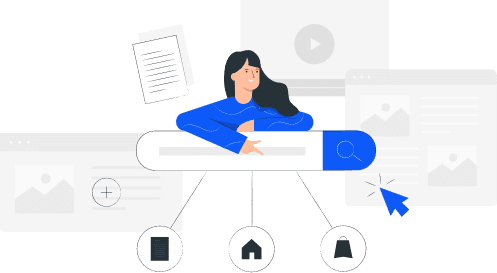 Reviews & Recommendation
This feature becomes useful in a travel app when your users want to check out the ratings and reviews shared by other travelers on a hotel or destination, restaurant, etc. Reviews and recommendations make it much easier for them to find their perfect hotel and other destinations.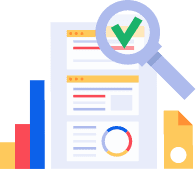 Multi-Payment Integration
You can also integrate multiple payment gateways in your travel app and can offer your users different ways like credit cards, debit cards, app wallets to make payments for trips. Moreover, with us, you can develop a dedicated payment app for easy payment.
View Our Project Show Showcase
With our functional and rich fantasy sports solutions, you can give your users an immersive and unmatched gaming experience. We aim in offering a wide range of fantasy sports solutions that can help sports businesses to grow in the long term. Here are some of our Fantasy sports solutions that you can get developed by our experienced team.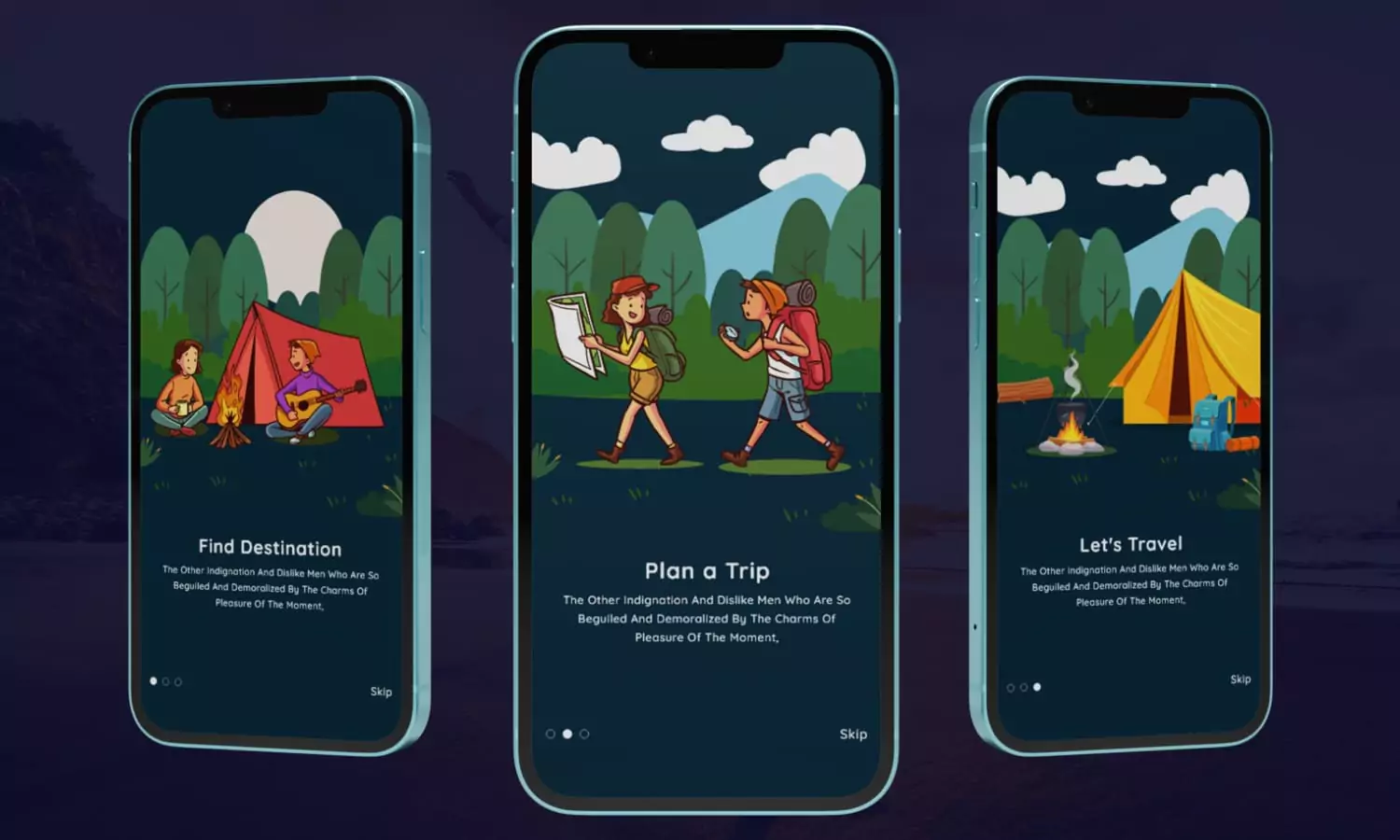 Choose Coherent Lab For Dedicated Travel App Development
With incredible experience and a highly skilled team of developers, we have become a leading web development company in India. Our dedicated services and top-notch support can help your business reach new heights in a long run. Hire a dedicated travel app developer team at affordable rates and add value to your business.

Dedicated Development
We have a dedicated team of travel app development who will consult you on your project along with developing, designing, and testing a rich and scalable travel app as per your needs. Our dedicated professionals have years of experience and you can rely on them for high-quality websites and applications using the latest technologies and innovative methods.

Cost Affordability
Another aspect of choosing Coherent Lab is the cost-affordability of your project. Whether you are a startup or a large-scale business, we at Coherent Lab offer budget-friendly rates for your projects. We have affordable pricing models set up that you can use to hire developers on an hourly, monthly, fixed, or part-time basis depending upon your cost and business requirements.

Best-Performing Apps
If you are looking to grow your business by offering a dedicated and high-performing travel app to your users, then choosing Coherent Lab can be your best bet. We offer web solutions that are not only engaging for your users but also offer performance that is unmatched when compared to your competitors. With our responsive, fast, and optimized travel apps, you can scale your business in the future.

Best-In-Class Support
With our best-in-class support and maintenance services, we make sure to keep your app safe and secured. Our technically sound and well-updated developers can solve all your website-related issues with full diligence. Moreover, with our secured development, you can be assured of all the safety and security related to the standards and regulations. Hire our top-rated travel app development company for your travel and tourism business.