Inquire Now
Why Hire Android App

Developers From Coherent Lab?

From planning an app as per your business requirements to developing and designing it as well as giving it stability via constant technical support, our team will always be there for you. We are a highly-experienced, best-in-class, and fully equipped team that will work as an extension to your existing team. For us, quality, trust, and affordability are of utmost importance and we make sure we offer you all these three with full dedication and expertise. Still, wondering, why should you choose us as your Android app development team? Here are some valid reasons for you:

Cost-Effective Services
We at Coherent Lab believe in the affordability of services as one of our main motives. We offer cost-effective pricing models based on the requirements of your business.

Timely Project Deliveries
For us, time is money and we always make sure to deliver all our projects on time so that you can kickstart your business with full ease.

Fully Equipped With Latest Tech
Our team of developers at Coherent Lab is completely equipped with all the latest technological knowledge. Our approach is always futuristic and long term.

Completely Transparent Process
Our team works with full transparency and follows all the best practices while developing applications for their customers. We will always keep you updated about the status of your project.

24*7 Technical Support And Assistance
For a project to reach its maximum potential, it is very essential to address all the issues from time to time. Our 24*7 agile technical support will always be available to solve any project related issue so that you are 100% satisfied and happy.

Quality Communication
All our Android app developers are well-versed in English so that clients of any country do not face communication issues while working with our developers. We ensure quality and effective communication so that all your business needs are fulfilled.
Our Expert

Android App Development Services

We at Coherent Lab believe in offering high quality and affordable Android App Development services for diverse niche-based industries. Our highly-experienced Android App developers will build feature-rich, robust, scalable, and customized mobile solutions that will give your business long-term success.

Custom Android App Development
Planning to build a custom android app for your business? Our team of developers will help you achieve it by building a customized android app suiting your business requirements. All you need to do is let us know your requirements and our team will brainstorm to offer you a secure and scalable android app just like you want.

AR/VR Mobile Apps
AR/VR mobile apps have become a new normal in the modern world. These technologies can give your mobile app a new dimension which can be beneficial for your business. Our team at Coherent Lab is well updated with these technologies and will develop interactive AR/VR android mobile apps for your business.

Wearable Applications
Looking for wearable android app development services for your business? We at Coherent Lab have a diligent team of wearable app developers who will build highly-functional and responsive wearable android apps for your business that will work beautifully across all devices.

Blockchain Mobile Apps
Our dedicated app developers are well-updated with the latest technologies, one of them being Blockchain Technology. With in-depth knowledge and years of expertise in the field, our developers will build scalable, and advanced android apps as per your business requirements.

AI/Machine Learning Apps
With the help of extensive machine learning knowledge and expertise, our team of Android app developers can build feature-rich and innovative AI-based android applications for your business needs.

Android App Upgradation & Migration
At Coherent Lab, we offer flexible Android App Upgradation services for your android apps. Our team will upgrade your mobile app with the latest updates, features, or any new versions. Along with app up-gradation, we can also migrate your Android app to any other platform with full security and reliability.

Android App Maintenance and Testing
Our Android app developers at Coherent Lab provide complete support to your Android app. From maintaining your app to performing reliable testing, our developers will ensure your app stays secured and performs its best.

Android App Consultants
Hire experienced Android app consultants from Coherent Lab for your next web development project. Our consultants will assist you with your application and will let you know the right technology that you should choose.

Dedicated Android Developers
Our full-stack android programmers will work with full dedication and expertise to develop a scalable, and innovative android application suiting the niche of your business. All you need to do is let us know your business needs and our dedicated team will curate the best and secure mobile apps for you.
Our Transparent

Working Process

Our skilled and dedicated team of experts at Coherent Lab works with full transparency. We make sure that our clients get quality, cost-effective, and reliable Android app development services. We have a transparent and agile working process that we make sure is followed in each service that we perform.

Project Analysis
First and foremost, our team will analyze the requirements of your business. Being a client-focused agency, we make sure we offer a clear and transparent approach to your project.

Detailed Strategy
Once our team is well aware of the requirements of your project, they will develop a strategy along with the required time, technology, tools, etc, to create a scalable and feature-rich application for you with all the latest technology.

Team Development
After a complete analysis of your project, we will provide you expert and dedicated android app developers matching your project requirements. Our dedicated team will then work on your project as an extended team and will be available whenever you require them.

Clear Coding
All our coding practices are ethical and completely secured so you will not face any coding issues with your Android app. All our solutions are developed keeping in mind the security, compliance, and other practices related to coding and development.

Testing
Once our team is done completing your app development project, it will perform proper testing of the app and get it approved from all quarters. Our team always performs re-testing of your apps and then deploys them to Google Play Store securely.

Faster Integrations
If you require any integration in your mobile apps such as API or any third-party integration, our Android development team will perform that service for your project. We offer all the latest tech integrations under our Android App development services.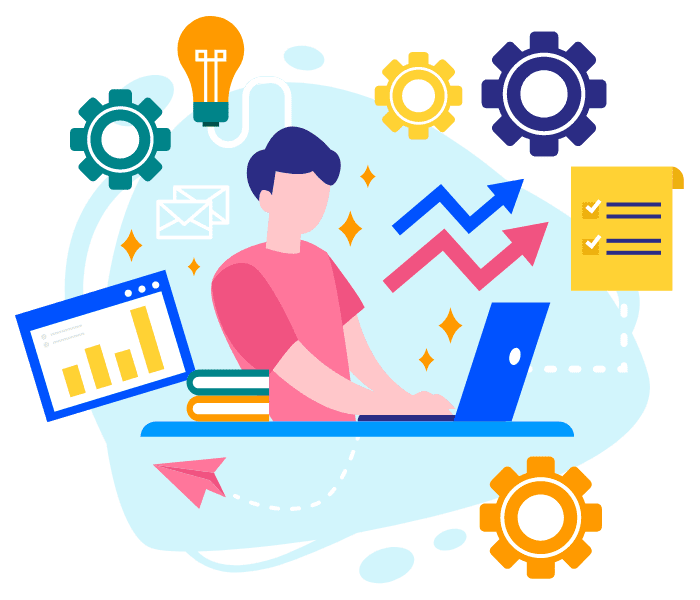 On-Time Project Deliveries
Time is very essential for us when it comes to working on our projects. We make sure to provide timely project delivery of mobile apps with all the required features that were discussed during the project initiation.

Complete Transparency
Another aspect of our working process is the transparency of the project. Our Android development team will regularly keep you updated on your project status via Skype, or emails and will make sure to call you whenever necessary.

Support and Maintenance
Our team of Android app experts performs regular scans for your application so that any issue can be sorted in the least possible time. Our 24*7 customer support is always available to address any concern and maintain your app so that it performs flawlessly for your customers.
Industries

We Have Catered To

At Coherent Lab, we have worked with diverse niche industries. We have created various Android apps for different types of industries which has given our team huge expertise in building custom android apps for any business niche. Here are some of the industries that we have catered to:

Logistics and Transportation Apps
Get all the information about your logistics and transportation business on a fully-featured Android app with our Android app development services. Manage and monitor your fleet and its location efficiently with a dedicated logistics and transportation app.

Retail And eCommerce Apps
Our Android app development team will develop high-quality, fast loading, and extensive mobile applications for your retail and eCommerce websites. Just let us know your requirements and we will develop out-of-the-box solutions for your business.

Travel And Tourism Apps
Our team of android app developers at Coherent Lab has great expertise in developing apps for your travel and tourism websites. Our team will develop a highly-functional tourist and travel application that will fulfill your travel app requirements.

Elearning And Educational Apps:
With dedicated Android app developers from Coherent, you can get incredible Education and Elearning solutions for your school. With solutions like a Learning Management system, book reading apps, you can have a modern Elearning app for your business.

HealthCare Apps
Hire Android App Developers from Coherent Lab who have expertise in developing healthcare android applications for your health and fitness business along with every necessary feature.

Entertainment Apps
Increase your brand visibility by offering high-quality, AR, VR powered Entertainment apps to your customers. Digitize your entertainment business with our engaging android entertainment solutions.

Food Order & Delivery Apps
Ordering food online has become a trending thing these days. Apps like Zomato, Swiggy, FoodPanda are running on huge profits and brand visibility. Get dedicated, Android applications like Zomato and Swiggy and make your food-ordering business a hit among your customers.

Construction Apps
We have a dedicated team of developers that can develop versatile and scalable construction management apps and solutions for your business. From project management, inventory management to ERP softwares,we can develop multiple types of solutions for the construction industry.

Banking And Finance Apps
Develop safe and secure banking and finance Android apps for your business by hiring our dedicated Android App Developers in India. Get features like digital banking, Cryptocurrency, Asset management, and other finance-related solutions with our professional app development services.
Ready To Create

Something Unique With Us?

Our years of experience and a highly-knowledgeable team of developers can develop fully-featured, scalable, and affordable android applications with full dedication, transparency, and ongoing support. Ready to convert your ideas into unique apps?

Contact Us Today
Frequently

Asked Questions

Here are some FAQs that will help you decide what's right for your business. If you have any other queries regarding our working process, feel free to drop us a Hi.
A dedicated Android app developer can offer dedicated and expert services for your project at an affordable investment. He will work solely for your project and will deliver faster and effective results.
At Coherent Lab, we are a team of skilled app developers who have developed mobile apps for various industry verticals. Few of the services that we offer include:
Custom Android App Development
AR/VR Mobile Apps
Wearable Applications
Third-Party Integration and API Customization
Android App Migration
Maintenance and Testing and many more.
We follow certain strict guidelines while working on a project. Thus, before starting a client's project we sign an NDA with our developers so that everything is kept confidential as per the client's requirements.
You can hire Android App developers in India from Coherent Lab on an hourly or full-time basis so that they can develop advanced, secure, and high-quality apps as per your needs.
Our team at Coherent Lab will send regular project status and reports weekly or as the requirement arises. Thus, we make sure our clients are well aware of their project status and timeline beforehand.

Smart Boss is based providing contractual services between employee and manager under the laws of applicable jurisdictions also manage healthy and positive relations between employee and employer.
View Case Study