Pregnancy Tracker App: The Best Technological Help You Can Have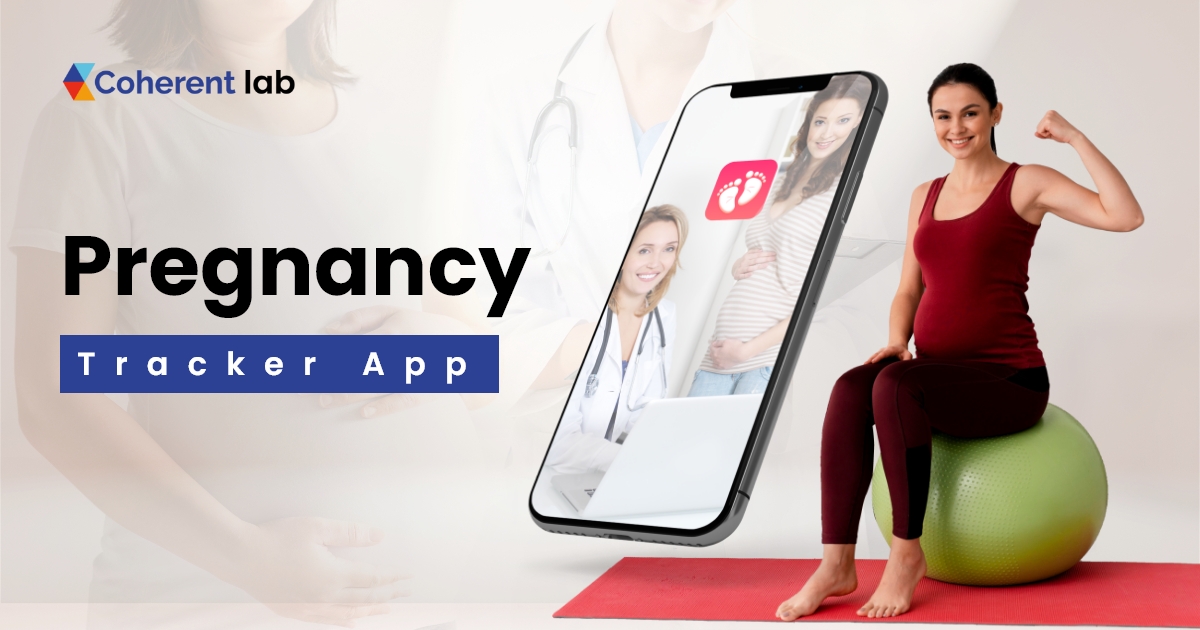 Pregnancy is a blessing for any woman. It denotes motherhood. It expresses the arrival of new life into your family. Earlier there was the time when pregnancy was a big deal and lots of matters were involved in it. But, now the time has changed. The era of technology has changed the mind of people. They now know at any point in time they can take technical help. That doesn't ignore the help of doctors, physicians, or medicines. But, due to the digital and technological boom, people are now more advanced and can take care of their issues at any point in time, even at the time of self-care. Modern women are not thoroughly dependent on any particular factors. They just take their smartphone and download the pregnancy tracker app and start inventing about their pregnancy. The app helps pregnant women with valuable information about their pregnancy-related matters.
The app provides fetus information starting from day one. It also informs you about your menstrual period, pregnancy update week by week, the chances of your body part, growing information about the fetus. The app also educates you and your family about pregnancy treatment, diet charts, psychological matters with lots of videos, articles, etc. So, now this app has great success and popularity. Due to this reason, many reputed healthcare and online medicine delivery app are ready to invest money to develop this kind of mobile application. They hire many technical companies that develop pregnancy tracker apps and deliver them to the market. If you search you can find many famous pregnancy tracker apps on the Google app store (Android) or App-store (IOS).
The Basic Features of Pregnancy tracker app
Let us focus on the basic features of the pregnancy tracker app. We can discuss this feature into three basic categories.
The perspective of the Admin Panel of the App.
User Perspective.
The basic beneficial features of the app.
Following are the brief discussion in detail.
Features of the Admin Panel
Involve both father and mother and inform them about the pregnancy news.
Allow monitoring.
Inform you about various factors of pregnancy.
Schedule your test, notify you with several data.
Give you easy sign-in and sign-out facilities.
Provide tools manager.
Give you application content like an edit-view-delete option.
the app advises you on the personal health management system.
Give you a tracking source.
Features of the User Perspective
Register/ Login for entire privacy
Maintain childbirth club
Keep track of your pregnancy news week by week
Pregnancy calendar app
Get facts & recommendations about physical fitness, vitamin & weight, diet chart, etc
Manage your Profile
Manage & track weight and belly growth achieve goals with clinical tips for your BMI
Beneficial Features
Track contractions and send outcomes to a doctor
Everyday tips about pregnancy
Q/A community related to pregnancy
Keep track of baby sleep
Mom & child endeavor tracker
Advice about baby care
Gentle track for infants sleep
Daily updates about the baby increase cycle
Keep tune of baby kicks
Provides complete information about breastfeeding
Articles & videos on child fitness & safety
We also need to know about the advanced features of the
Pregnancy tracker app.
Following are the advanced features of the Pregnancy tracker app application
The app can show a lot of womb videos and additionally examine childbirth videos, to put together themselves for the upcoming event.

With this app functionality, app users would be in a position to get the right of entry to the app content material even when there is no web connectivity. This way they will have 24*7 accesses to the app and its content material and it additionally promotes consumer engagement with the app.
Users can be searching for records related to sure signs and symptoms that they may have in the course of their pregnancy. They can take a look at which symptom is regular to have in the course of being pregnant and which is not.
The app can give users a professional chat session with gynecologists or pediatricians, so the users can put up their queries immediately there and get specialist advice. This will increase the app's reliability and at the same time engagement of customers with the app.
It will enable the app customers to share the in-app content material with different people by their social networking handles.
It will permit the app to share child dimension records and weekly improvement updates.
With the integration of this functionality, the app can get a join ID from their Gynae and pair it with them via the app.
In pregnancy, it is counseled for the women to track the pregnancy-related issues, subsequently, it can be a great performance to have for the being pregnant tracker apps to offer functionality that lets the users hear soothing music.
Here the consumer can take a look at how protected a positive medicine is for it to be taken at some point of pregnancy.
Technical Components of the APP
Technical facts or elements are very important for this mobile app. Many expert android developers are involved while developing the app. This also needs knowledge about pregnancy content. Generally, iOS programmers and designers use the following methods.
Methods: 1 Research All the Essential Facts
The major step in executing the improvement of a pregnancy tracking app is honest market research and analysis of the current base. Some of the particular components like consumer persona, demographics, and imperative function play a vital role in the objectivity of your app. Research and analysis of these areas assist to validate the app's notion and assist the developers to determine how it must be approached and implemented. All crucial points need to be built in after a sincere discussion with both proposed clients and preliminary users.
Start mapping out the app's features. Service and other important factors should be allocated in the app section. In simple terms, it's crucial to have a conducive dialog to extract indispensable data to strengthen an interactive app. The customers don't prefer to invest their time in studying monotonous and tedious articles even encumbered with heavy clinical jargon.
Gaining these facts would assist the developer group in identifying the type of user who is probably to download the app. It will additionally make sure viable users and higher user retention and engagement. Then you would be prepared with all required features or changes in your app.
Method 2: Select its Look and Catchy Interface
Noteworthy, the usability of the Pregnancy tracker app development depends on how your app looks. It is a necessary thing for app development; the eye-catching app means the greater users of the app. So it becomes imperative to think about 3D renders and illustrations so that your apps grant the best consumer experience. You would be in all likelihood integrating several sketches before ending up with the anticipated and featured-rich app. It completely relies on you to both choose trendy designs or following your test group.
Now, what is required is to jot down sketches and head straight into significant image design. Once the MVP is ready, let's test it out on actual users for further adjustments before its ultimate functioning. When the app comes into the improvement process, the group of developers intently monitors and checks the quality of the app during each stage of development. It extracts the app's usability, security, compatibility, performance, stress, and interface checks. You can eventually also check whether the app targets and impresses the potential users or not.
Method 3: Design Interface
A progressive diagram extends the acceptance of customers for your proposed Pregnancy Tracker app development. Usually, potential purchaser interaction garners the objectivity and accessibility of your idea. So, you have to make sure to make it uncomplicated and enrich the consumer experience.
UI Designing is needed as a structure, communication, and user experience, which makes it so enormous to have a sincere interest in designing the UI. So, it's a piece of healthful advice not to hold too technical or too dark. The designers not solely work on the app's look and feel; however also completely think via the app's structure and user interactions. To do the job, the design crew makes use of the facts accrued during customer private lookup to make the app as attractive as possible for the targeted customers. The User Interface of your online application comprehends the possible distinction between success and discouraging failure. You have to decide on warm tones and later on, begin experiencing specific types of the gradient. Additionally, gradient shade would be displayed via each system's iOS and Android in their very own way.
Method 4: Integrate the Update and New Features
Once your Pregnancy tracker app is launched, it's time to combine new updates and features that are supposed to be required by the consumer whilst using the app. In other words, contrary to what many individuals believe, launching your app is not the end of the journey, however, rather it is the beginning. Taking care of all the problems confronted via the app users would revamp the UX. It's necessary to make sure that the app's consumer interface needs to function effectively and seamlessly well on all variations of Android and /or iOS. It is better to create an up-to-date schedule that directs you to launch new features and upgrades regularly.
It eliminates mistakes straight away and develops a higher product faster. In recent times, the influential position of digital technologies like social media (e.g. Facebook, Instagram, YouTube, and Twitter), mobile applications, and self-tracking units have changed the pursuit schedules of people. They are embellished with the unique ability of self-monitoring, the platform to share private information. These novel technologies prolong huge possibilities for women to reveal their bodies, fetus, and babies with large quantitative precision and to share their blissful experience of pregnancies on social media networks. But, importantly growing a being pregnant tracker app needs a sincere development technique with knowledgeable and skilled professionals.
Many app development agencies provide advantageous app development services to materialize thoughts into apps with an agile improvement approach.
How Start-ups or App Development Company can help you to develop the Pregnancy Tracker App
In recent times due to the booming of digital activities and technologies, customers like to have user-friendly apps. They just want information and content in their hands. Mobile apps are the most attractive and informative gadgets in recent times. So, due to massive demands, many medical, health equipment organizations and service providers start thinking about developing this kind of Pregnancy tracker app, that ultimately helps the women and their family. Through this interface, they can track each information and understand what to do at this moment. The app developing companies or any start-ups can develop this kind of apps. They are professional and knowledgeable. Their experience resources can develop an app that is user-friendly, informative, and interactive. Yes, budget and deadlines are concerning matters. But ultimately you will get an app that will help your organization capture the market without any hassle.
The Budget
Developing these kinds of applications needs a handsome budget and many other factors are involved in it. The budget is decided by the following matters.
Tools & Technologies used in the development ▪
Location of the app improvement company
App Complexity
Duration of the development project
App Platforms (Android, iOS, or Both)
App Design
App Features
Size of the improvement crew (Project Managers, Designers, Developers, Testers)
Pregnancy tracker app.
The demand gives a new economic boom in the health sector and technical industry. Both need each other. So, they come close and will start a new venture to develop this type of app. A recent study says, in the coming few years this industry will touch the phenomenon growth ratio. So, without thinking anything as a player in the health industry you should start thinking about developing the Pregnancy tracker app immediately.