Inquire Now
Why choose us?
Many companies and institutes offer a Dot Net Development internship in Jaipur but here are some of the reasons why you should choose us.

Excellent Mentors
Get outstanding training and learn various tips from the skilled mentors

Latest Methods
You will be trained in using the latest and trending tools to keep up with the competition

Guaranteed Job Placement
We guarantee you a successful job placement in the IT industry with our training program

Live Projects
Get the chance to work on live projects with our team
Dot Net App Development Tools You Will Expertise
An excellent understanding and a good proficiency in the development tools can multiply the entire quality of your work. We will train you in the following development tools.

Visual Studio

SQL Server
Benefits of Dot Net Development
Dot Net Development is one of the most chosen fields for developers around the world. You can get a lot of benefits after creating a successful career in this domain.
A career in Dot Net Development offers several opportunities which can lead you to join a high-tech company at an early stage, crafting a fantastic future for you.
A Dot Net Developer has the freedom and flexibility to work from anywhere. All you need is a good computer device with the required software.
Dot Net Development is one of the most demanding professions in the modern world and thus offers a high pay income
It also allows you to choose a freelancing career so you can have a balanced work and personal life.
Why Join Our Dot Net Development Internship in Jaipur?

High-Quality Training
Our team can provide you with high-quality training in all the essential development tools to help you stay updated on the latest market trends in your particular domain.

Tips from the Experts
You will get the opportunity to learn the tips and tricks to easily deploy the applications. This will also help you avoid several blunders as the experts themselves will train you.

Character Building
Our goal is not only to train you in various development tools but also to help you build a strong character of your own.

Skill Enhancement
Our training program is not only to fill you in with new knowledge but also to help you enhance your existing skills so you can represent your personal talents to the world.
The Dot Net Development Internship Program in Jaipur by our company can help you become proficient in many latest and trending development tools. With our program, you will also learn various aspects of working in the corporate world and get the experience of working on live projects with our team.
Our Internship Program can help you build a strong career in Dot Net Development.
What will you learn in our Dot Net Development Internship?
There is a set of things in which a person is trained during a Dot Net development training program. You will get to learn the following from our experts during this program.
HTML
Jquery
Dot Net Framework
API Implementation
Database Management
Dot Net Lifecycle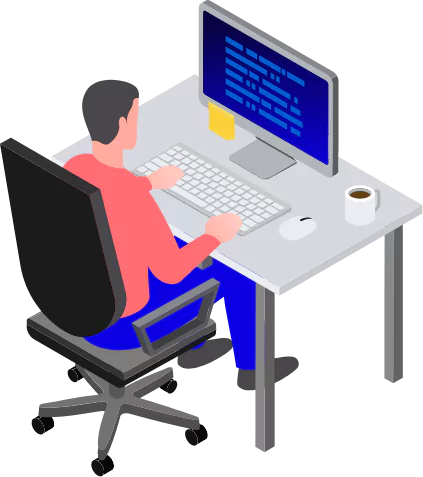 Skills You Will Gain
An internship is not all about getting a job, but it also includes the learning aspect. Following are certain skills that you can learn in our internship program.
Proficiency in Development Tools
Backend Computing
Product Management
Communication
Coding
Teamwork
Knowledge of Web Development Languages
Time Management
Frequently Asked Questions
Yes, Dot Net Development is a very demanding profession in the IT industry. A lot of companies require Dot Net Developers with excellent skills. Once you become proficient in the latest development tools you will surely get a great chance to join a high-tech company and earn handsomely.
Dot Net Development is a rapidly growing job profile and its demand is also constantly increasing in the market. So, if you choose to become a Dot Net Developer, this means that you are securing your future.
The role of a Dot Net developer is to create end-to-end software products and provide software solutions to businesses. They are also responsible for the design, development, deployment, testing, and maintenance of the software.
Dot Net and Java are quite similar to learn, but Dot Net is easier because Java requires more documentation and resources. Also, Dot Net is faster to learn as it requires less memory than Java.