Inquire Now
Why choose us?
There are many companies and institutes that offer various training programs in Mobile App Development in Jaipur but here is why you should choose us.

Excellent Mentors
Get outstanding training and learn various tips from the mentors.

Guaranteed Job Placement
We guarantee you a successful job placement in the IT industry with our training program.

Live Projects
Get the chance to work on live projects with our team.

Result-Oriented
Our training program is focused on bringing valuable results from your hard work.
Mobile App Development Tools You Will Expertise
A deep understanding of development tools helps in easing the process of Mobile App Development. In our internship program, you will get trained in the following development tools.

Intellij IDEA

Eclipse

Flutter

Firebase

Android Studio
Benefits of Mobile App Development
The use of Mobile Applications is increasing rapidly. They allow a business to establish their connection with the customers and set a standard for their business. Here are some benefits of being a Mobile App Developer.
Mobile App Developers are always high in demand and thus a very prospering career option.
It allows you to choose a particular niche that suits your personal interests
Mobile App Development is a highly-paid job profile in the IT industry, so you can earn a good amount.
It also offers a chance to unleash your creative side.
The job profile of a Mobile App Developer allows great flexibility and eventually a good work-life balance.
Why Join Our Mobile App Development Internship in Jaipur?

Speedy Learning
Our team can help you learn all the basics of Mobile App Development very quickly and easily.

Guidance from the Experts
Our expert trainers can help you learn everything with which you can avoid blunders and become a perfect Mobile App Developer.

Special Learning Opportunity
You will get the chance to learn everything with personal attention so you will not miss anything.

Skill Enhancement
You will not be trained only in web development but also provided assistance to enhance your skills.
Our Mobile App Development Internship Program in Jaipur will provide you with great assistance in learning various aspects of working in the corporate world along with Mobile App Development.
By joining our Internship Program, you can build a prosperous future in Mobile App Development.
Skills You Will Gain
This internship program is not only to help you get a job, but it also teaches you many things. Following are the skills that you will learn during our internship program.
Proficiency in various Development Tools
Coding
App Analysis
Backend Computing
Teamwork
Communication
Knowledge of Mobile App Development Languages
Logical and Critical Thinking
Testing Applications
Time Management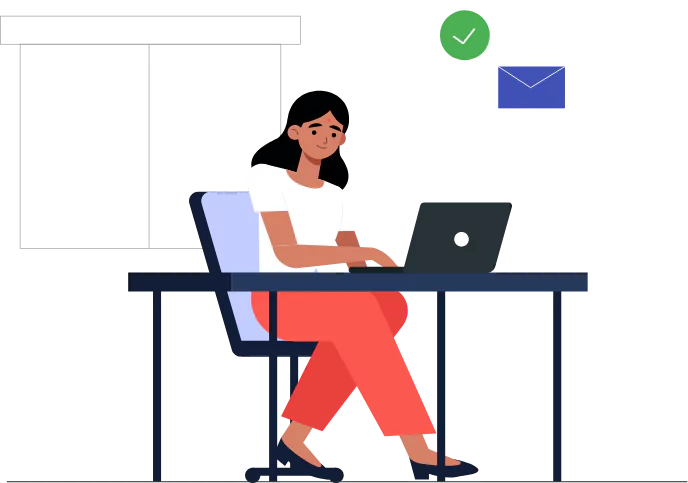 What will you learn in our Mobile App Development Internship?
There are certain things which you learn during a Mobile App development internship. With us, you can learn a lot more than that.
Let's have a look at what you will learn in our Mobile App Development Internship Program.
Mobile App Design
Mobile App Framework
Database Management
UX/UI
Mobile App Lifecycle
API Implementation
Frequently Asked Questions
. Mobile App developers build and test applications to run on mobile devices with the use of various programming languages. They also look into the UX/UI principles to make the applications suitable for Android, iOS, and other operating systems.
Yes. As the use of Mobile Applications is increasing at a great pace, it eventually increases the demand for Mobile App Developers. This is a very prosperous and booming career option.
Yes, since Mobile App Developers are very demanding, you will be able to earn a handsome salary in this job profile. A Mobile App developer can earn an average salary of 5LPA.
Mobile App Development is a very easy skill to learn which can help you build a strong IT future. You can learn this with a little effort and some special attention.