Inquire Now
About the ABCR
Our innovative virtual running platform is designed to bring the thrill and companionship of a traditional race to the digital realm, offering an immersive and engaging experience for runners of all levels.

Whether you are a seasoned athlete, a beginner, or simply someone looking to add excitement to your fitness routine, our platform is here to empower you, motivate you, and help you achieve your running aspirations.

Step into a world where virtual challenges, stunning landscapes, and community support converge to create a truly exceptional running adventure.
Colors & Fonts
Easy UI and Friendly UX
Get ready for a friendly and enjoyable experience as you explore a world where technology and friendship come together.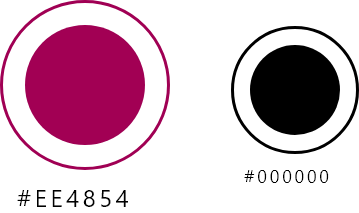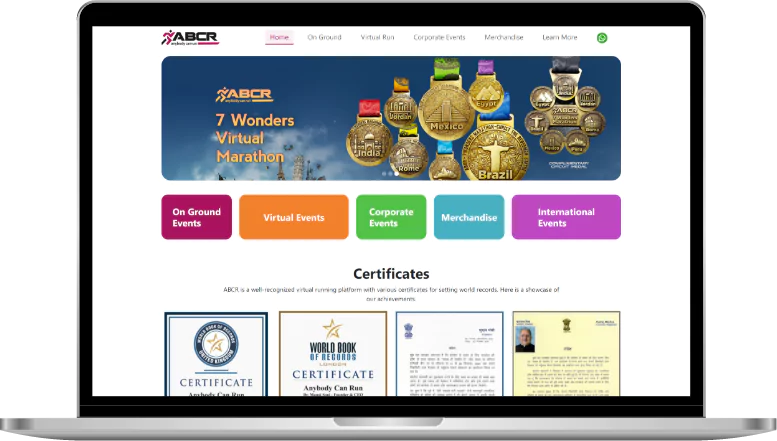 Immersive Virtual Races
Experience the thrill of participating in virtual races that transport you to iconic locations.

Flexible Distance and Timing
With the freedom to run anytime, anywhere, you can fit your workouts seamlessly into your schedule.

Real-time Tracking and Metrics
Monitor your achievements, set new personal records, and challenge yourself to reach new heights.

Interactive Challenges and Leaderboards
Compete against friends, fellow runners, or even your own personal bests. Celebrate milestones, earn badges, and climb the rankings as you conquer new challenges.

Interactive Virtual Races
Experience the excitement of virtual races that simulate the atmosphere of traditional races. With interactive features like real-time progress tracking and virtual cheering, our platform brings the joy of competitive racing to your fingertips.

Virtual Challenges and Milestones
Set personal challenges and milestones to keep yourself motivated and engaged. Whether it's completing a certain distance, conquering a specific route, or achieving a new personal best, our platform enables you to set and track your goals.

Progress Tracking and Insights
Our platform provides detailed metrics such as distance, pace, elevation, and calories burned, giving you valuable data to analyze and optimize your training.

Integration with Fitness Apps and Devices
Sync your runs, workouts, and performance data from compatible devices and platforms, ensuring a streamlined and consolidated view of your fitness journey.
Want to create something similar?
Get estimation for your requirements for free as well as kick start your project within 24 hours.
Talk To Our Experts