Inquire Now
Celewish
Do you have a dream of meeting celebrities or having a personal chit-chat with them? Well, Celewish is here to fulfil this dream of yours. It is a marvellous meet and greet website which provides a platform for fans and celebs to connect with each other. Celewish is bringing smiles to millions of faces.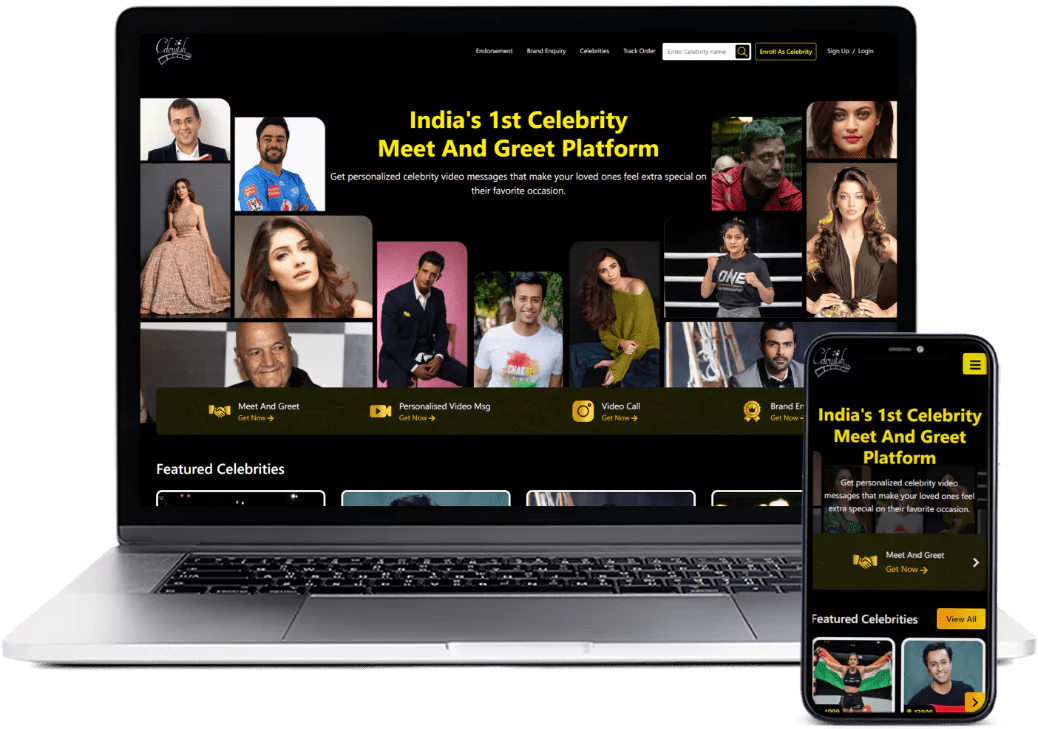 Featured
as a trending technology
About the Project
Celewish is India's first online meet and greet platform which can connect fans with thousands of celebrities. It acts as a link between fans and celebs in various ways.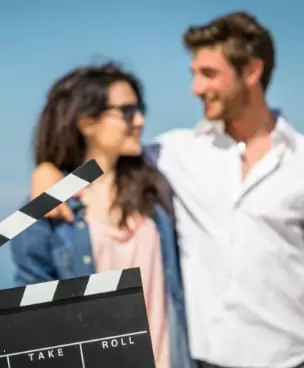 Meet and greet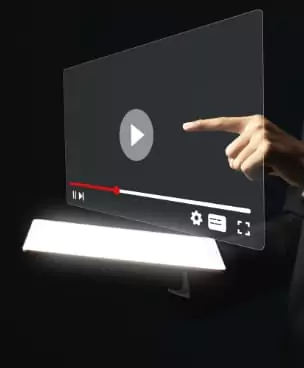 Video calls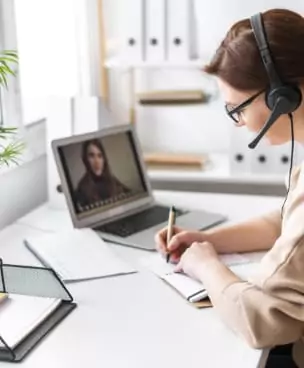 Customised video messages
Brand endorsement
Challenges
While creating something extraordinary, there are many challenges which have to be faced. The development of Celewish also includes some challenges which have made the project more comprehensive and unique.
01
Connecting Celebrities
As Celewish is new in the market, it was a challenge to connect a large number of celebrities with such a platform. It requires a great amount of cost management and logistics. But with a hard-working team, Celewish has joined hands with a number of celebrities.
02
Gaining the trust of the audience
The common public gets crazy with the news that they can easily connect to any celebrity. But they also have little trust issues in such kind of matters because of cyber attacks and malware websites. So, it was a challenge to earn the trust of the audience and get their support.
03
Maintenance
Every website needs to be updated regularly to make it trendy in the market. Being a newcomer in the market, Celewish gained the support of only a small section of celebs. But with its growing popularity, many new celebrities have started to connect with it. With this, the need to constantly update the information on the site increases rapidly. Other than this, there are also so many areas in a website which need to be maintained frequently.
Features
Celewish is an outstanding platform which makes it possible for fans to fulfil their dream of having personal communication with their favourite celebrities. It is loaded with amazing features which have helped it to become a leading meet and greet platform.
Get a chance of having customised communication with celebrities
Select from a long list of celebrities who are connected with Celewish
Enjoy a high-quality video call with the celebrity of your choice
If you are a celebrity, then you can join easily enrol with Celewish and connect to millions of your fans
Book a meet and greet with your favourite celebrity at a highly affordable cost
Surprise your loved ones by booking a meet and greet for them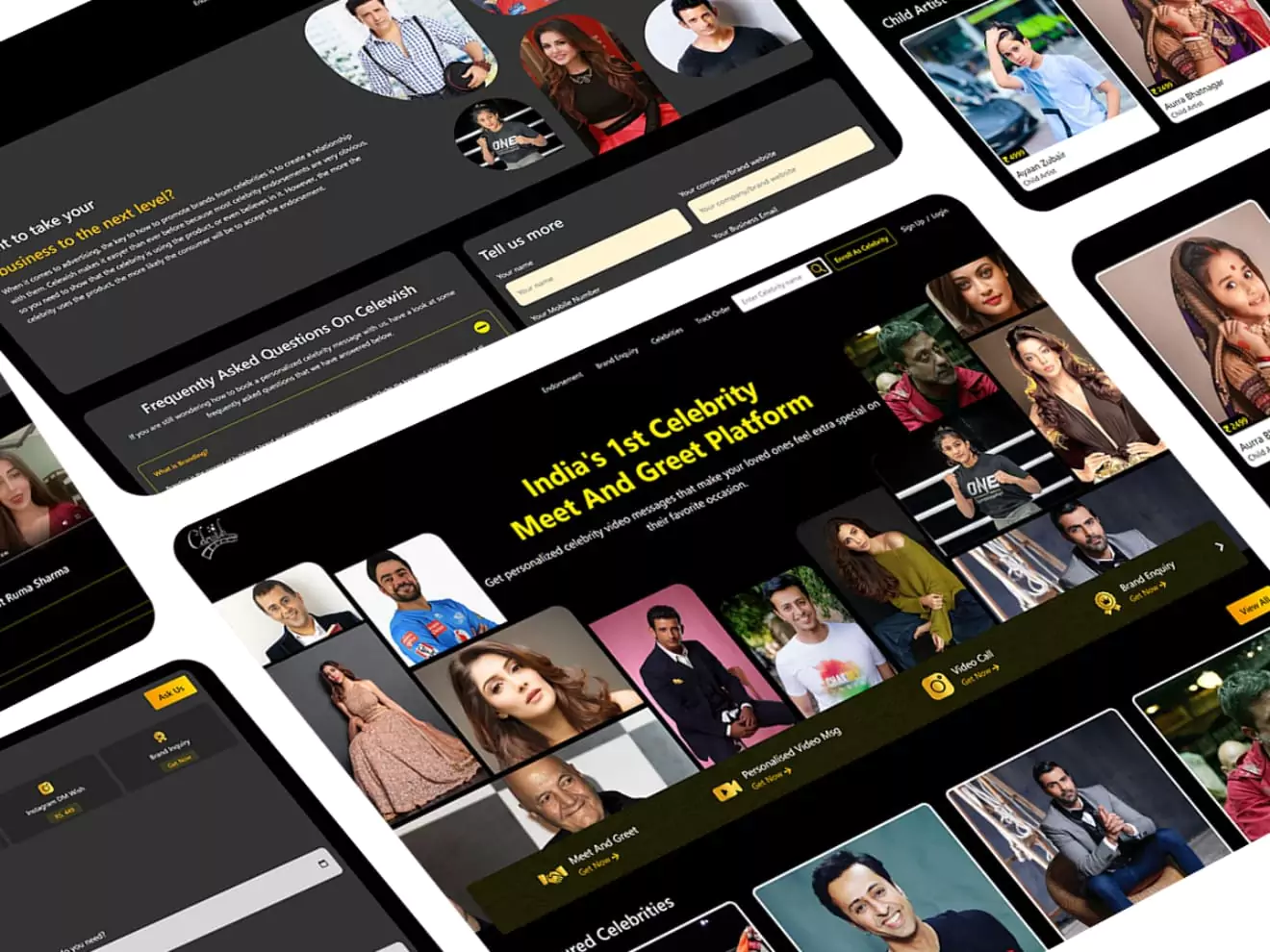 Millions of Happy Fans
Celewish has provided satisfactory services to millions of fans and brought happiness to their lives. These fans have got customised video messages and video calls from celebrities. It has brought smiles to many faces.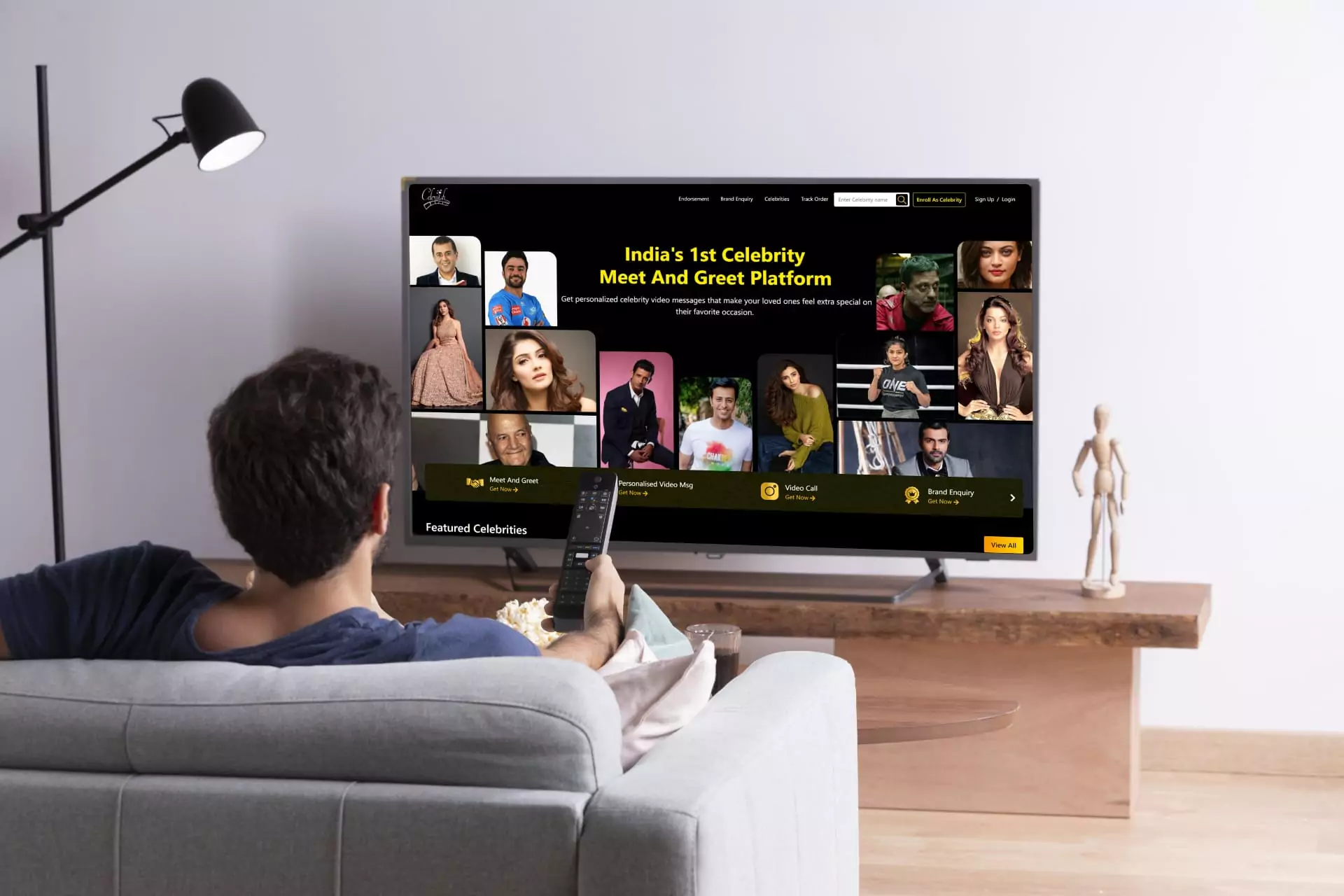 Easy Connection between Fans and Celebrities
Celewish acts as an amazing link between celebrities and their fans. It helps the fans connect with celebrities and share what they feel about them. This platform also allows celebrities to gather appreciation from their fans and stay motivated in their journey.
India's Leading Meet and Greet Platform
By being India's first online meet and greet platform, Celewish has the upper hand in the industry. It has now become the leading platform for meet and greet activities and celebrity endorsements.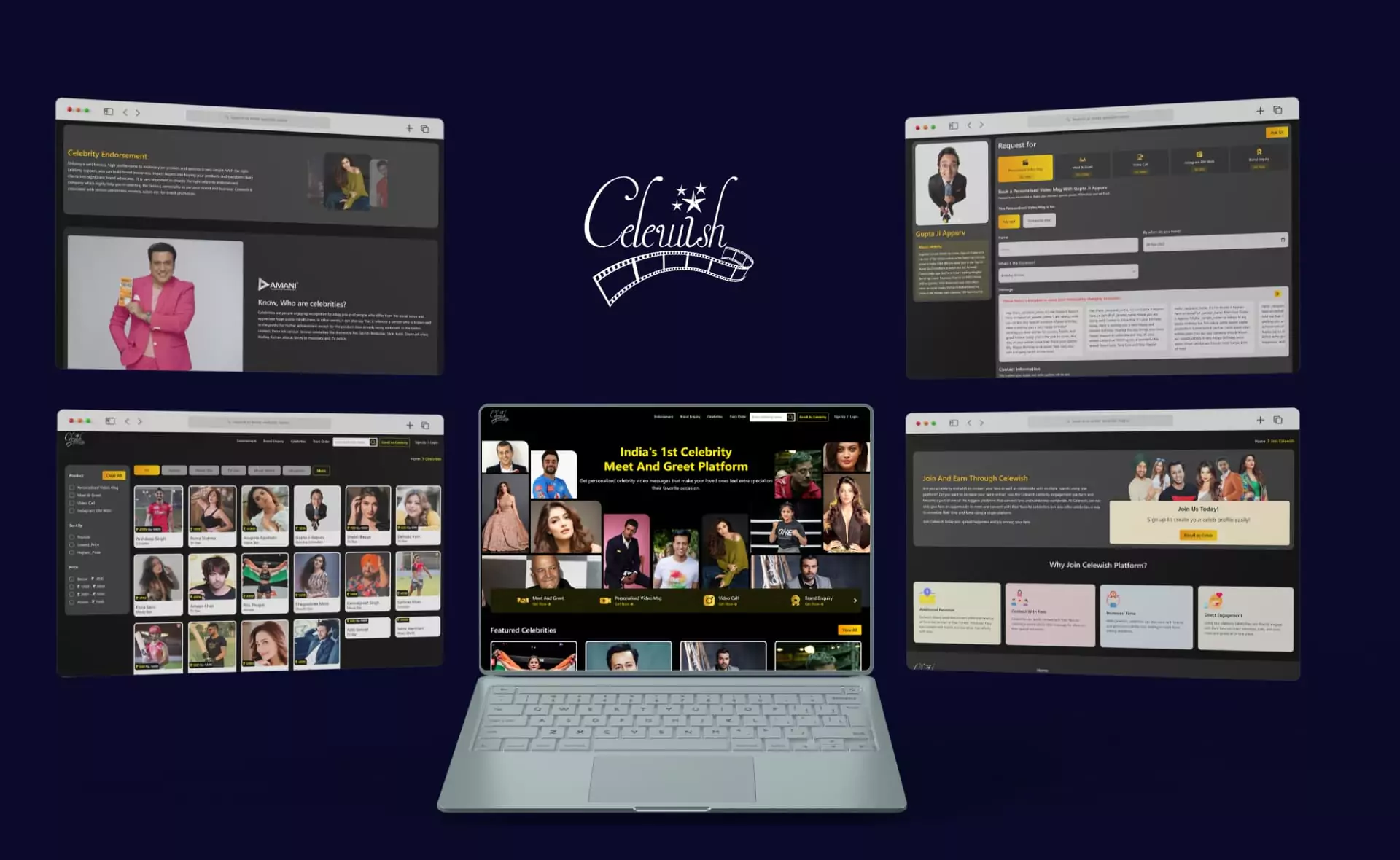 Introducing the Website
Celewish is a brilliant platform for any fan to connect with their favourite celebrity. Just register and select the celebrity you want to communicate with.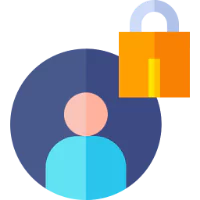 Easy login and register
You can easily create a login with Celewish and connect with any celebrity.

Personalised video messages and video calls
Fans can communicate with celebs through video calls and can also get personalised messages.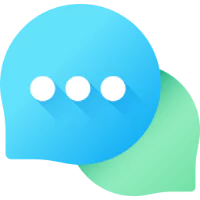 Write a customized message you want to hear
Celewish provides you with a unique opportunity to write a message which you want to hear from the celebrity.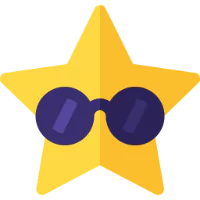 Select from a long list of celebrities
There is a long list of celebrities who are connected with Celewish.
Final Result
Celewish has served so many customers, both fans and celebrities. It has gained huge appreciation in the field.
This is India's first online meet and greet platform and now has become a leading one in the market.
It is getting highly trendy among the fans and earning the great trust of the customers.
Want to create something similar?
Get estimation for your requirements for free as well as kick start your project within 24 hours.
Talk To Our Experts