Inquire Now
Fixnhour
Connect with the world's top freelancers on Fixnhour to get your project done with supreme quality. This is a platform where you can find every type of freelancer for your diversified project requirements.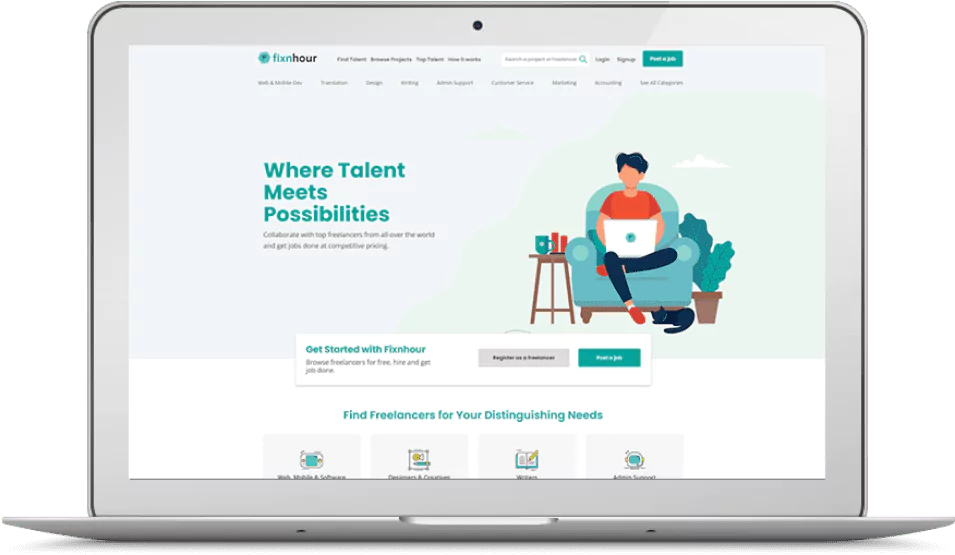 India's leading freelancing platform with more then 40k+ freelancers.
About Project
Fixnhour is a world-class freelancing platform that provides freelancers with immense opportunities to work on their skills. On this platform, beginners can learn and build a strong freelancing career while experienced freelancers can enhance their skills. Fixnhour has a variety of options to beautify your freelancing journey.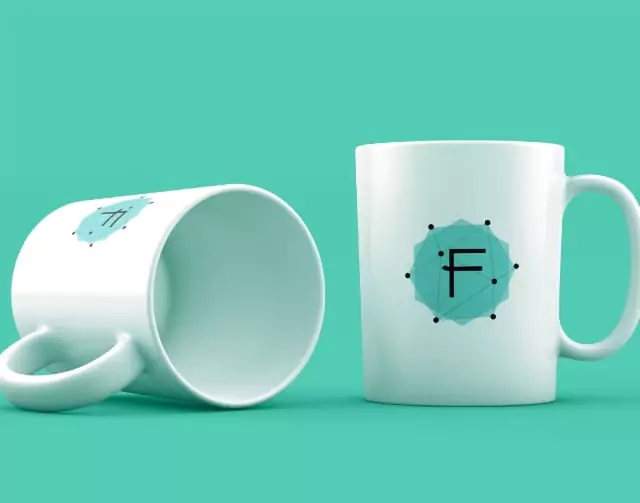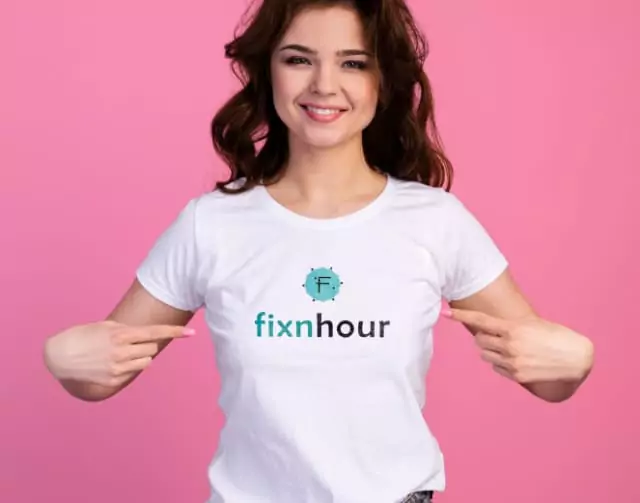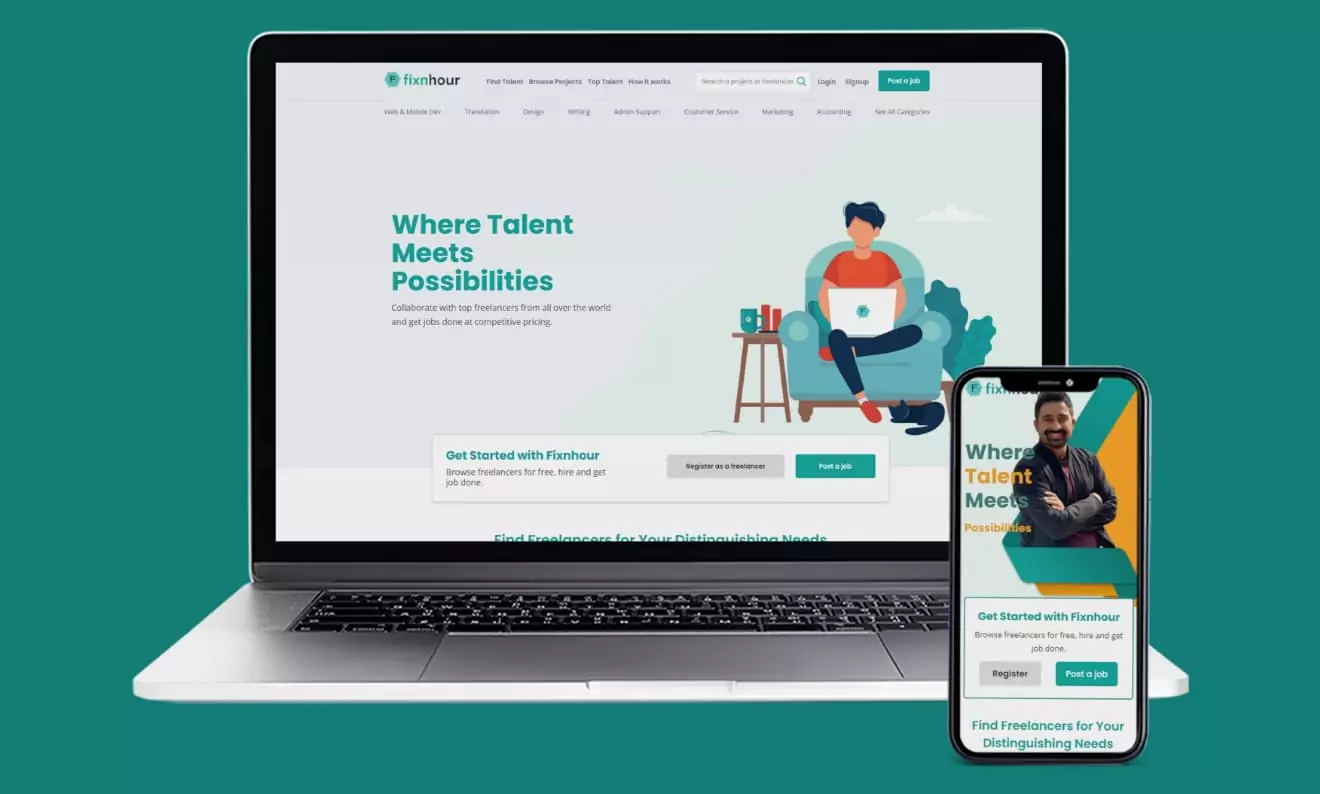 Challenges
Building a website is not an easy job. It involves lots of determination and dedicated efforts. It also requires lots of testing to resolve any bug issues so that an excellent website can be delivered to the client. Following are some of the challenges faced in the development of the website for Fixnhour.
UX/UI
An engaging and attractive design is what increases the quality of a website. UX and UI both must be in line with each other to create an organized website. As there are many well-established freelancing platforms, so this was a challenge to build something unique and qualitative.
Security
In the modern world, the internet is a very common thing and so does cyber-attacks. This was a very big challenge to secure the site from such threats. Providing a tight security system for a website is an exhausting task but with a supportive team, we have overcome this challenge too.
Performance and Speed
One of the major features that give a website a 5-star mark is its loading speed. It is simple to make a website load faster, but not with a performative and high-quality feature. For these two factors to exist simultaneously, the development team has contributed its best.
Global Competition
With numerous freelancing platforms, it was a mighty challenge to create something more valuable than them for surviving the global competitive environment. To stay in a long run, it is necessary to be a part of the worldwide competition.
Web Features
By overcoming every challenge, a high-quality app has been created. Fixnhour has many amazing features and some of them are as follows:
01
Dynamic freelancing platform
Fixnhour has all the functions which are required in a freelancing platform. Here you can find various types of freelancing options and if you are a job provider you can find a vast range of freelancers who are willing to work on your project.
02
Vast Variety of Options
Fixnhour offers a vast range of freelancing options to enhance your freelancing journey. You can practice freelancing in graphic design, content writing, web designing, web development, and many more areas.
03
Easy and Secure Payment
Fixnhour provides a secure and easy payment procedure. You do not have to worry about your payment after you have completed the project. The payment process of Fixnhour is extremely safe and reliable.
Thousands of Freelancers collaborated
There are a number of freelancers connected on Fixnhour who are very happy to be on this platform. They have admitted that Fixnhour has given a whole new direction to their freelancing career.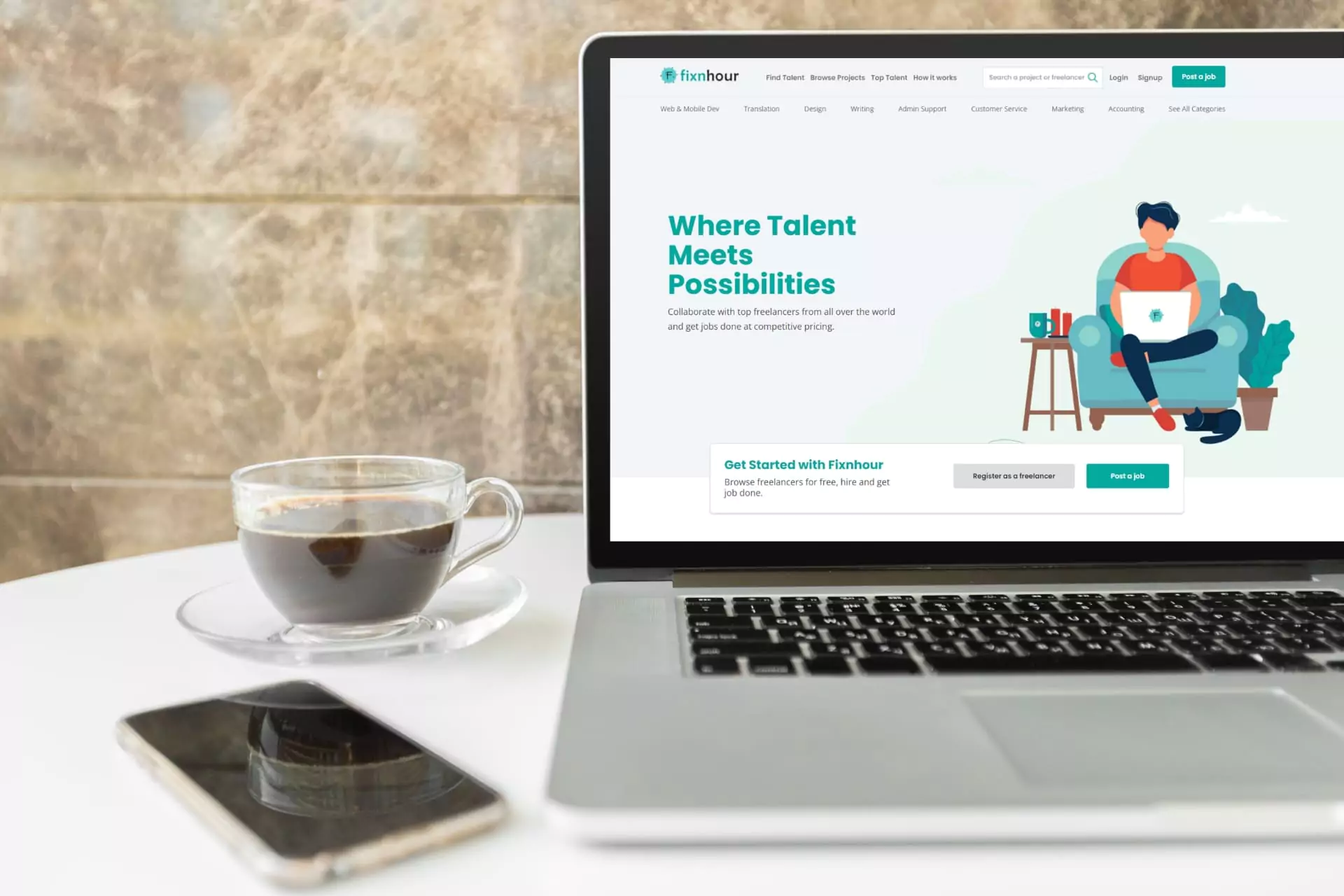 Thousands of Projects completed
The job providers who have collaborated with Fixnhour are highly satisfied with the completion of their projects. They have confessed that Fixnhour ensures the safe handling of their assignments and they get really good services from this platform.
Freelancing Inspired
Fixnhour has inspired many people to switch their careers to freelancing and have a well-balanced work-life. Many have found the opportunity to transform their passion into a worthy career option.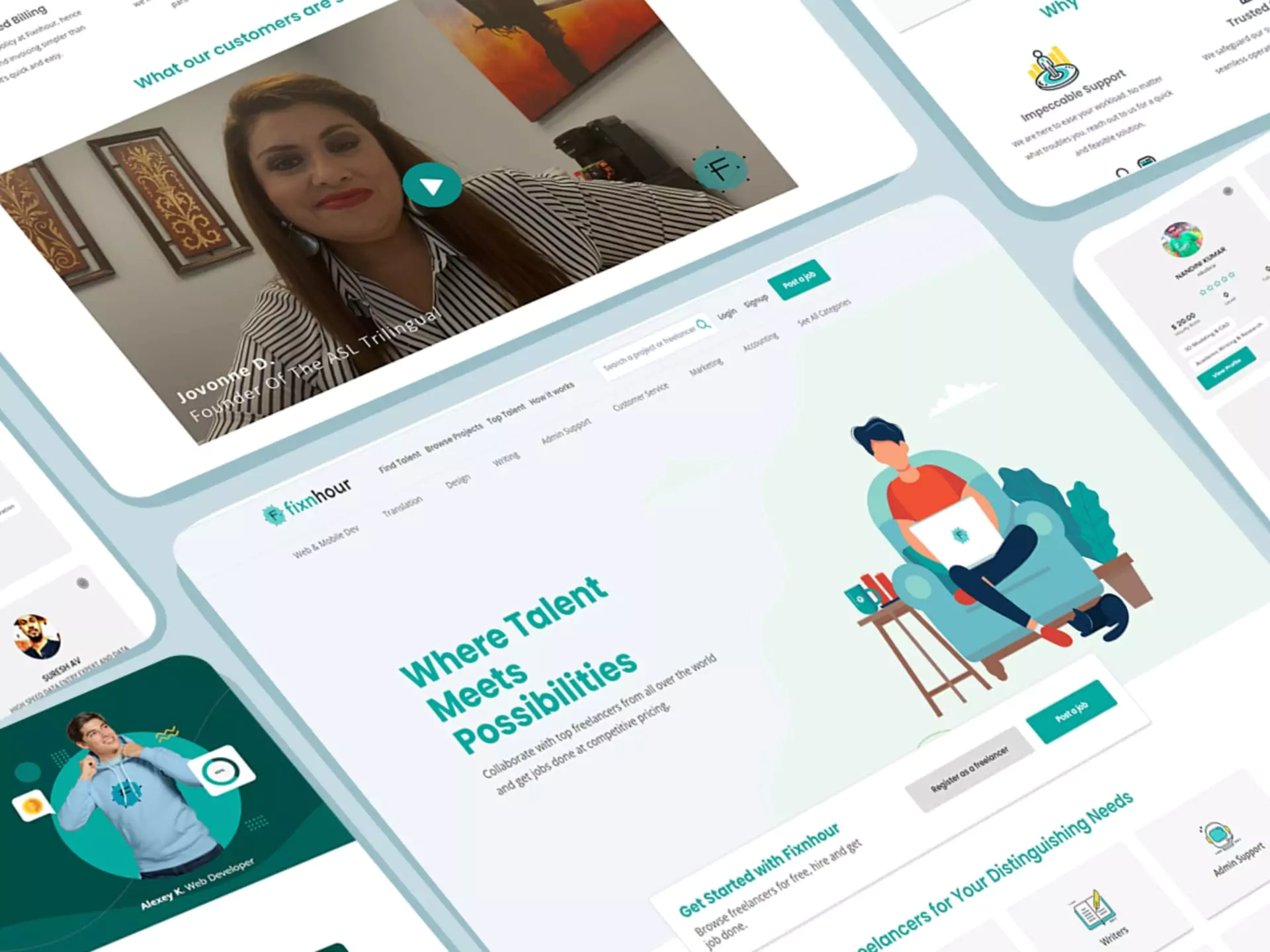 Introducing App
Have a secure and remarkable freelancing experience with Fixnhour.

Easily connect to freelancing services
Fixnhour is an easy-to-use freelancing platform where you can collaborate with a number of freelancers with just a few clicks.

Get the project you like
Freelancers can choose whatever project they want to work on from a vast variety of options.

Hire the freelancers as per your need
Job providers can hire freelancers as they like, only by following some simple steps.

Trustfully transfer money
The process of money transfer is very easy and secure with Fixnhour.
Final Result
Though there have been many challenges faced during the development process, the final website has turned out to be an excellent piece of work. Its amazing features have made it one of the highest-liked freelancing platforms. Today, there are millions of people connected with Fixnhour and enjoying the benefits it offers.
Want to create something similar?
Get estimation for your requirements for free as well as kick start your project within 24 hours.
Talk To Our Experts