Inquire Now
About Recommend You

Post
Post and share photos/videos with your friends

Influence
Influence everyone with your thoughts

Connect
Connect with the world and build your community

Get Fame
Get fame by increasing your networks throughout the world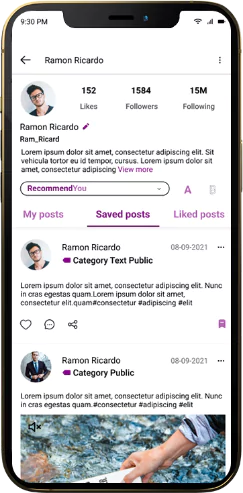 Awesome Features
Recommend You is an amazing social media app with lots of cool features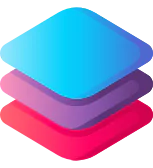 Simple UI
Recommend You offers a simple UI to make it easy to use the app.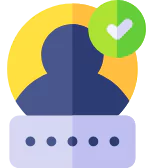 Secure Login
You can securely log in to your account without the worry of any kind of privacy breach.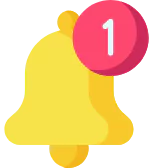 Real-Time Notifications
This will allow you to know about everything your friends are up to.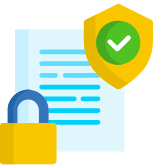 Privacy
Recommend You respects your privacy and keeps your data private and secure.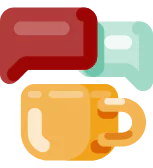 Chatting
You can easily chat with your friends and connect with them.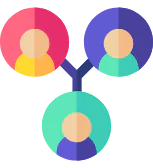 Sharing
This option allows you to share with your friends the photos and videos posted by other accounts.
Trending
Share trending posts with your friends and keep up with what is happening in the world.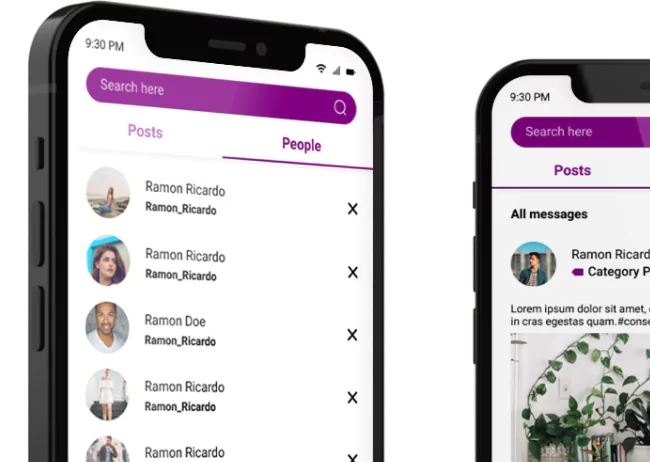 Following
Follow your friends and build new relationships with people all over the world.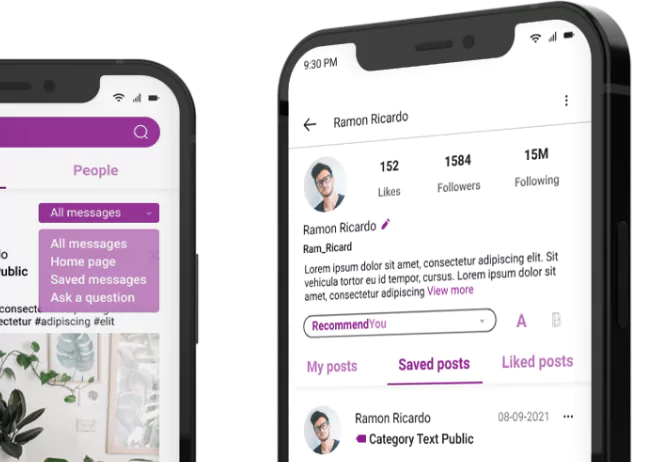 Connecting People

Networking
Recommend You helps you increase your network with the world.

Messaging
This feature allows you to easily share your personal thoughts and life events with your friends.

Posting
You can post photos and videos on this app and let everyone know about your life happenings.

Free Downloading
Anyone can download this social media app through the app store/play store and have fun.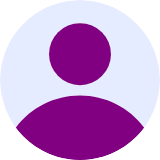 I am thankful to the entire Coherent team for providing me with an excellent social media application. It has all the features to make it competitive in the market. Not only the app is amazing but the company's services are also wonderful. They have been always open to improvisation as per the requirements and have delivered a remarkable social media app – Recommend You. It is a highly recommended software company if anyone is looking for one.
Malo Vasseur

Technology Stack

Sqlite

Swift 5.0

Kotlin
Want to create something similar?
Get estimation for your requirements for free as well as kick start your project within 24 hours.
Talk To Our Experts