Inquire Now
About the App
eCommerce has made our lives so easy. With the help of this technology, we can buy and sell anything we want. Rosec Jewels is one of the finest eCommerce applications to buy different types of Jewelry. It offers the following services to its users:
Select from varieties of Jewelry
Choose any type of stone
Filter the products
Easy order and return
Secure payment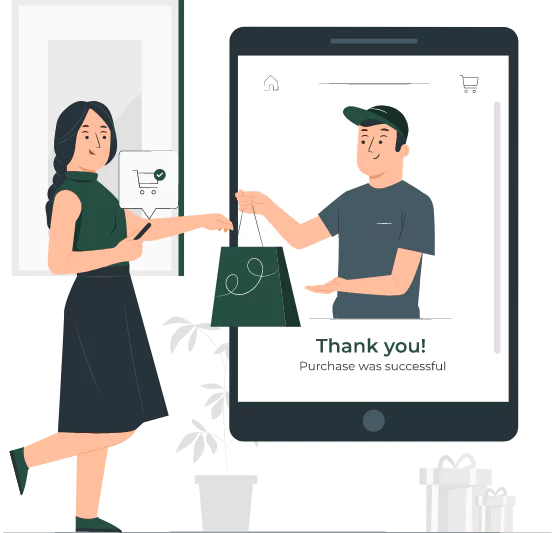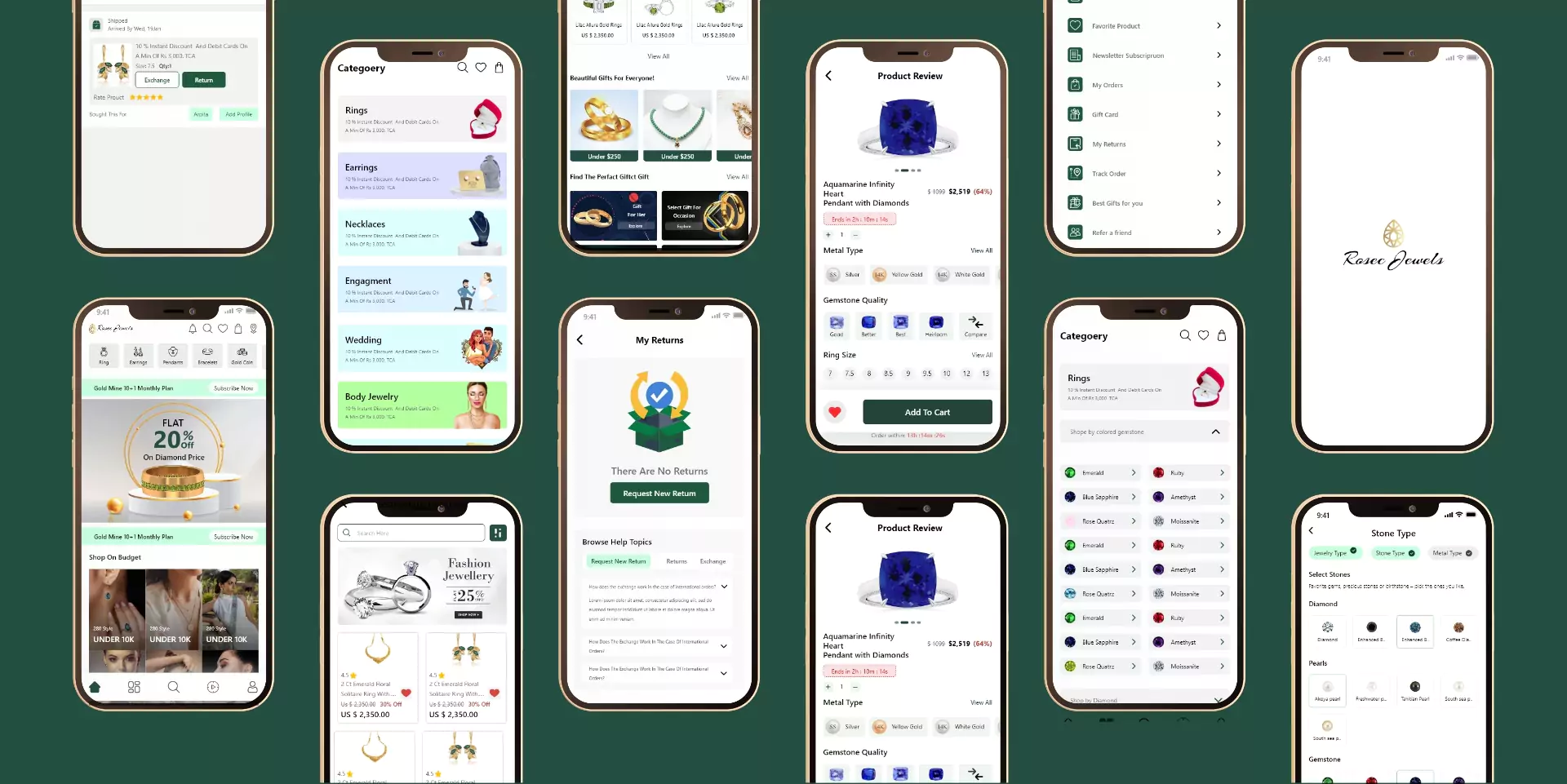 Challenges
Creating an app is a complex task and requires paying attention to a lot of areas. Providing an excellent mobile application with advanced features is itself a challenge, and making the app effective increases it. Some of the challenges that the team has faced while developing this app are given below:
Functional Designing
To deliver an excellent app, the development team requires to regularly test it and improve accordingly. This is a challenge when we have to test the application frequently and make changes as per the requirement. But with untiring efforts, the team has overcome this too.
Testing and improving
In the modern world, the internet is a very common thing and so does cyber-attacks. This was a very big challenge to secure the site from such threats. Providing a tight security system for a website is an exhausting task but with a supportive team, we have overcome this challenge too.
Making a simple app with great features
The applications which are simple to use are the ones that are mostly liked by the audience. This was a challenge to add diversified features to an app with a simple structure.
Battery consumption
One of the most challenging tasks in developing an application is to make it less power-consuming. This becomes more difficult while delivering a performative app.


Customized filter and sorting



Effective Product Display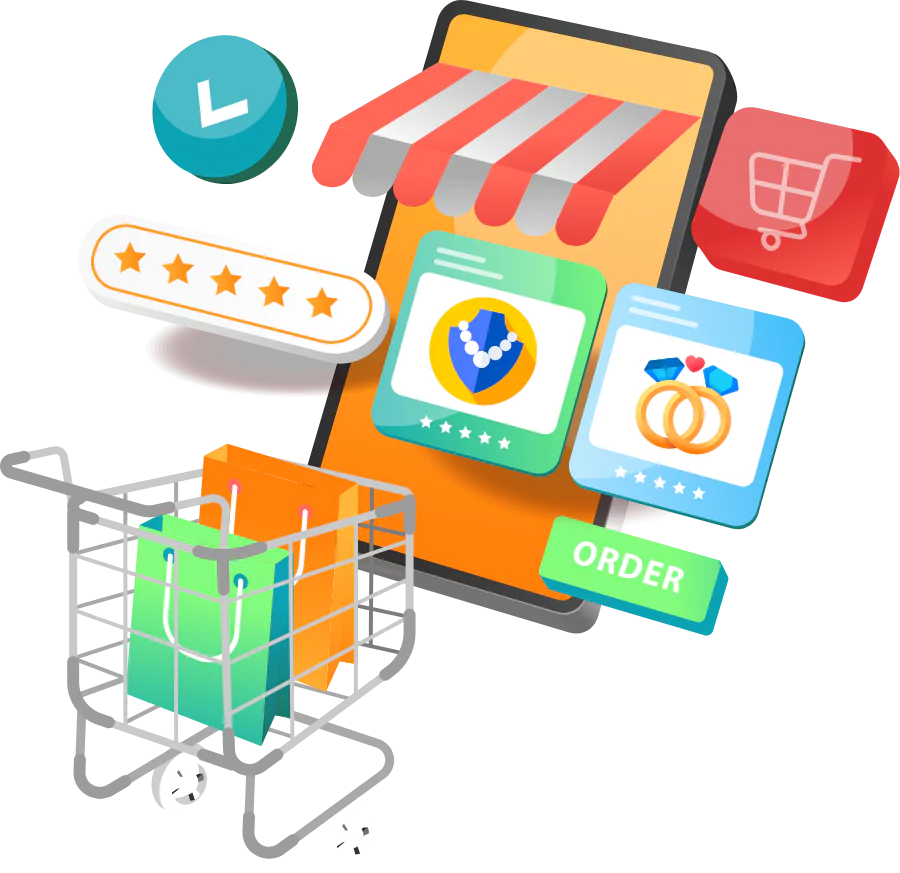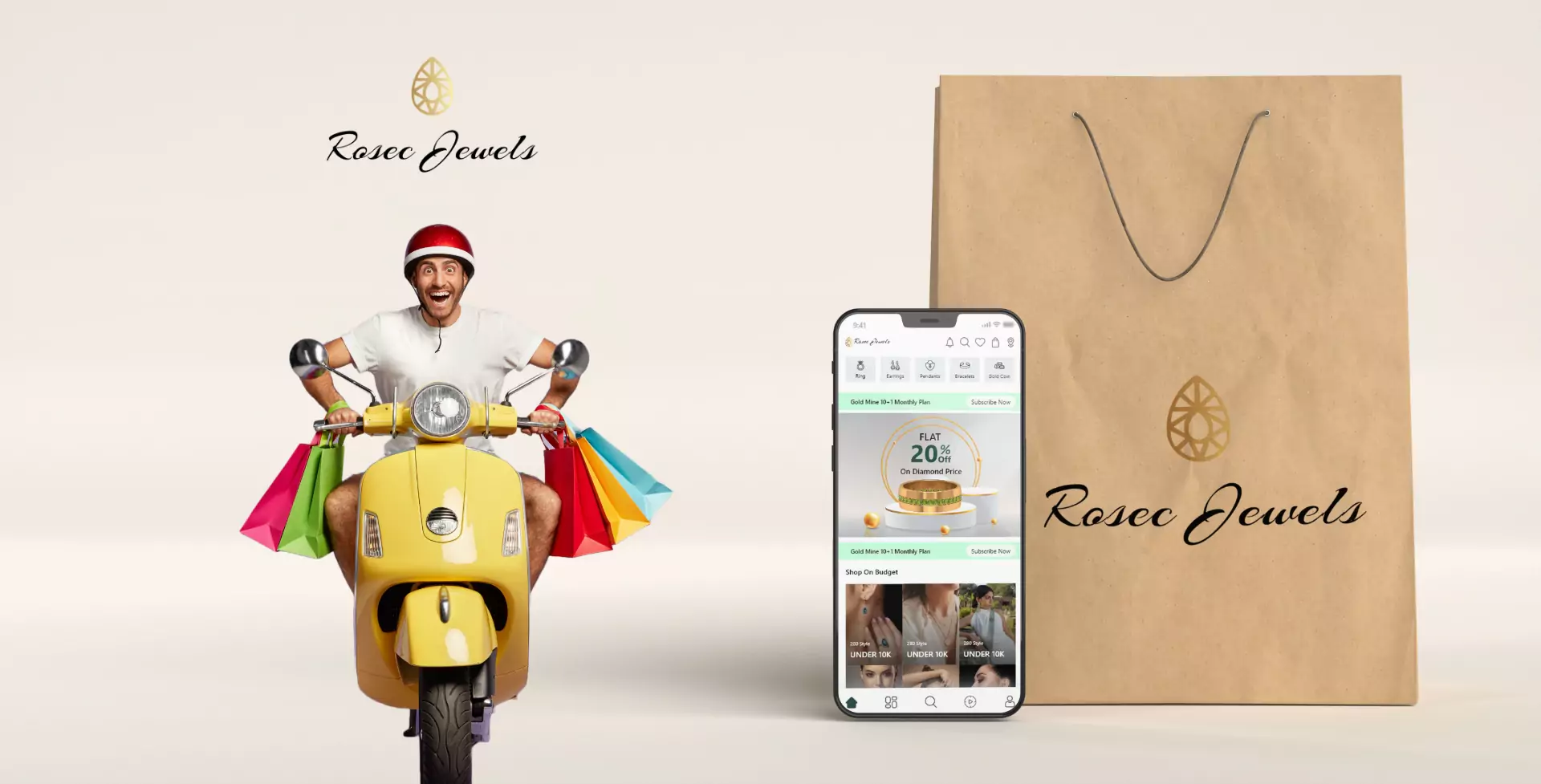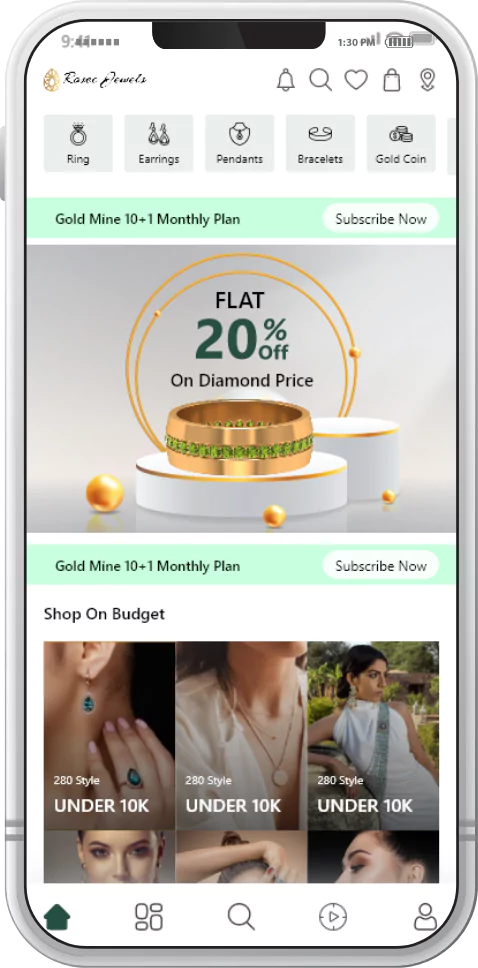 Easy registration
You can easily register to Rosec Jewels with only a few clicks. To register, you do not have to fill in lots of your personal details. Only your username, email ID, and location are sufficient. You also need to fill in your payment details later, when you are about to buy something.
Diversified categories
There are several categories to choose from. You can find rings, necklaces, earrings, wedding jewelry, engagement jewelry, and other types of body jewelry from this app. There is a long list of stones and metals which you can choose for your customized jewelry.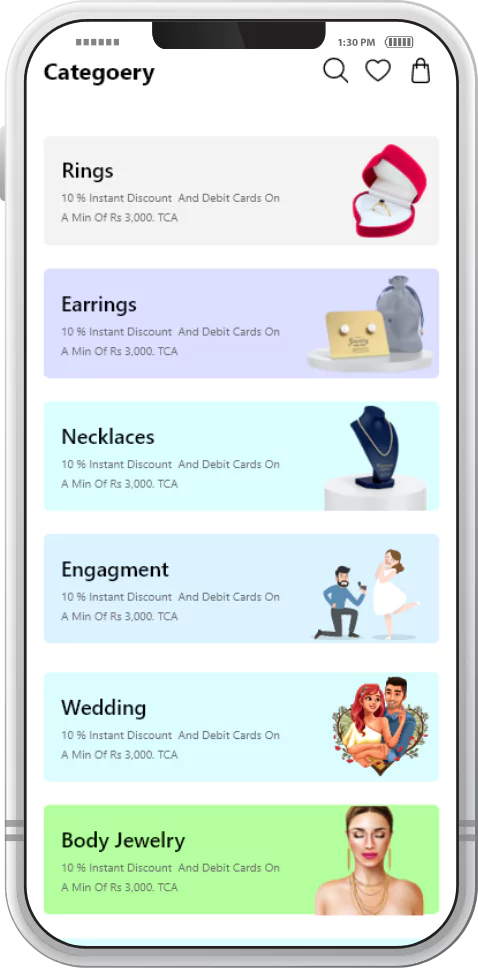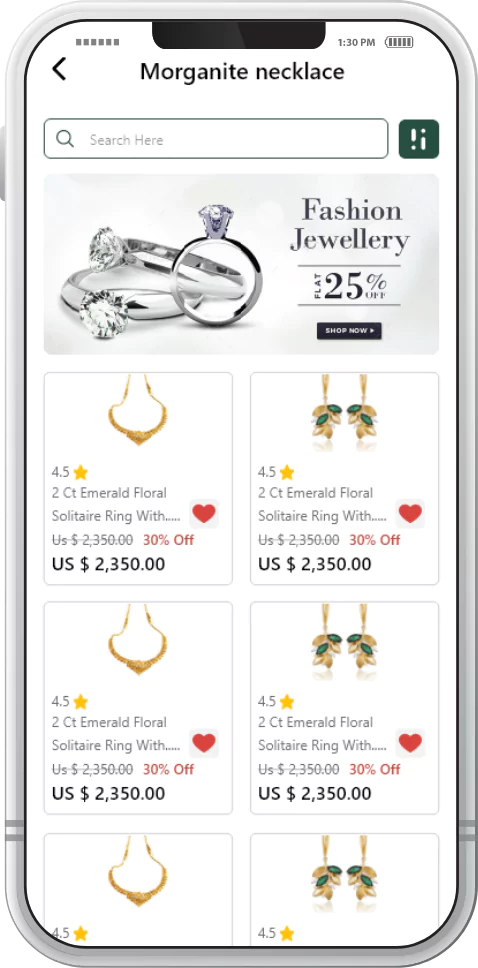 Wishlist
This option will help you in shortlisting the jewelry you want to buy. You can organize your Wishlist according to your different needs. You can add items to this list without adding them to your shopping cart.
Detailed description
You can find a detailed description of the products available on the app. This will help you in knowing the product specification so you can choose the one as per your precise requirement.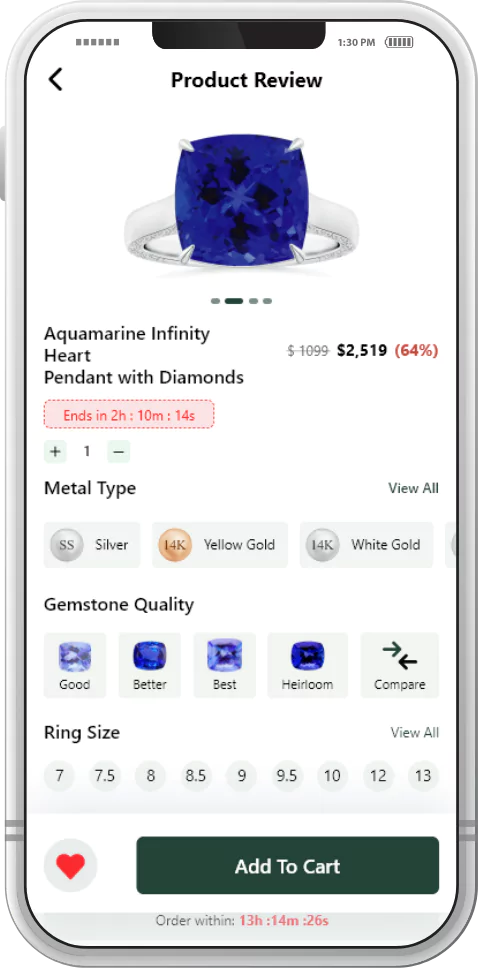 Manage your orders
Rosec Jewels mobile application offers easy management of your orders. You can easily place your order and track them at various stages. The return and replacement policies are also highly convenient.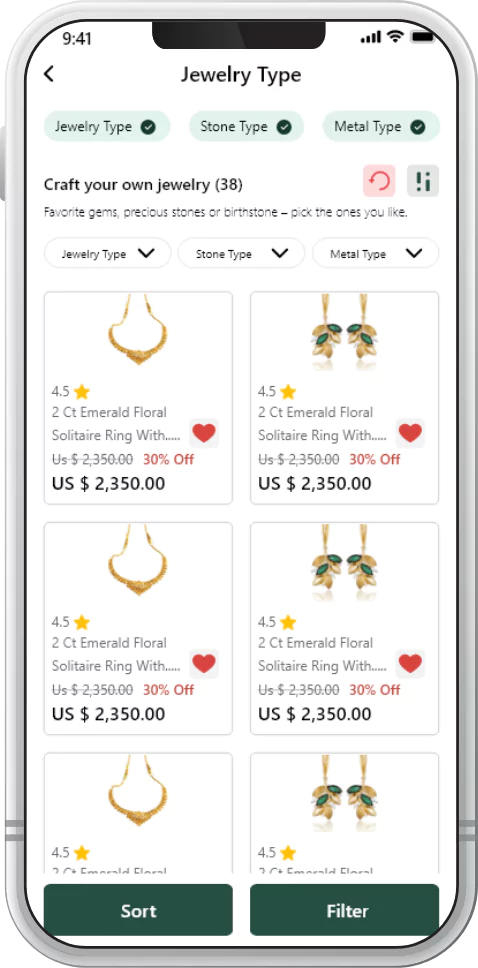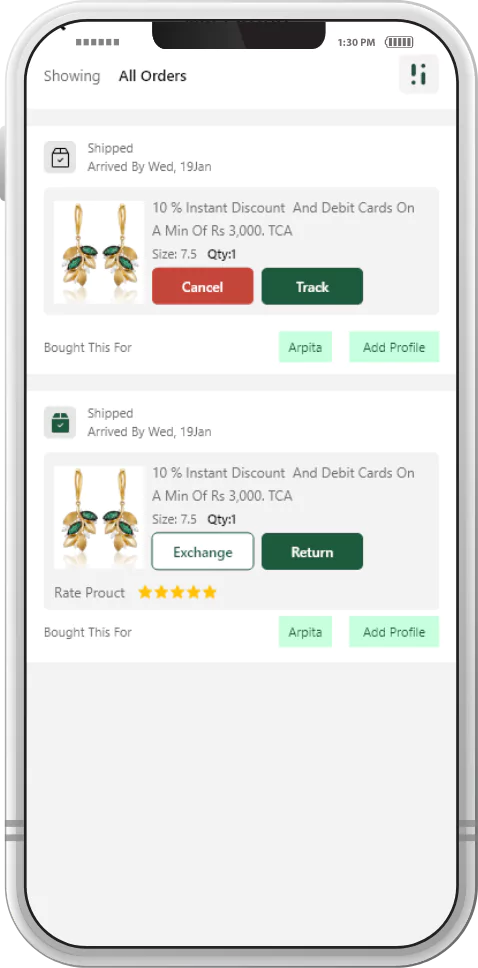 Customer reviews
With the help of customer reviews, you can evaluate the quality of the product you are about to get. You can also write your own review about any product that you purchase. It increases transparency in the buying process and helps the retailer to provide excellent quality products.
Final Result
Rosec Jewels has turned out to be an incredible eCommerce application for all types of jewelry. Thousands of customers are highly satisfied with the availability of the products and the quality of services the retailer offers. This app has helped the merchant in representing their products efficiently and increasing their sales.
Want to create something similar?
Get estimation for your requirements for free as well as kick start your project within 24 hours.
Talk To Our Experts