Inquire Now
Why choose us?
Many companies and institutes offer training programs for Quality Analysts in Jaipur. But here are some reasons why we can be your best option.

Excellent Mentors
Get outstanding training and learn various tips from the mentors.

Guaranteed Job Placement
We guarantee you a successful job placement in the IT industry with our training program.

Live Projects
Get the chance to work on live projects with our team.

Result-Oriented
Our training program is focused on bringing valuable results from your hard work.
Benefits of being a Quality Analyst
A Quality Analyst is responsible for analyzing the quality of the software developed by a company, and quality assurance is a very big deal in any project. This makes it a highly demanding job profile. Following are some of the benefits of a Quality Analyst position.
The Quality Analyst profile is highly demanding. So, you don't have to worry about job placements.
You get the chance to know a lot of people from a variety of job profiles which will help you expand your knowledge base.
A Quality Analyst is required to test the quality of the software thus this will also increase your technical knowledge which is very important in today's digital world.
The profile of a Quality Analyst offers a wide range of growth opportunities.
It is one of the less stressful jobs in the IT industry.
Why Join Our Quality Analyst Internship in Jaipur?

Learn from the basics
In our internship program, we will teach you from the beginning. You will get the chance to learn everything from the basics.

Quick Learning
Our team can train you in testing the quality of the software in a short time with the help of some amazing tips.

One-to-One Learning Opportunity
This will help you gain the skills effectively and achieve your goals quickly.

Character Development
We will provide you with training in various quality analysis methods as well as help you develop a distinct character of your own.
When you get training under our Quality Analyst Internship Program in Jaipur, you learn everything about assuring the quality and the working environment of the corporate world. You also learn to work in a team and cooperate with other departments.
This Internship Program can help you build a strong career in the IT industry.
Skills You Will Gain
During the course of our Internship Program, you will be trained in various skills other than just checking the quality of the software. Have a look at some skills you will gain from our learning program.
Technical Skills
Analytical and Critical Thinking
Communication Skills
Attention to Details
Decision Making
Teamwork
Problem Solving
Time Management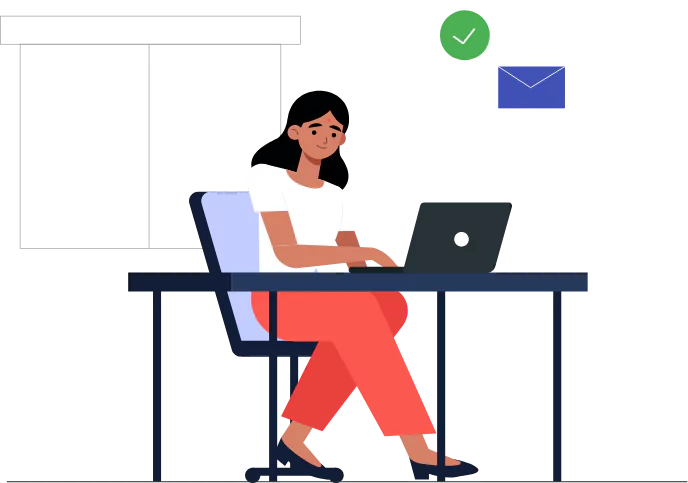 What will you learn in our Quality Analyst Internship?
There are various things a candidate learns during a training program for the role of a Quality Analyst. We have an excellent team to help you learn all the required methods.
Let's see what you will learn through this internship program.
Identifying errors in the software
Maintaining the Quality of the software
Documentation
Testing Applications and Websites
Detailed Analysis of the software
Frequently Asked Questions
A Quality Analyst conducts tests on various software and IT solutions to ensure their quality as well as help the company deliver the best quality products to their clients.
The future of Quality Analysts is predicted to be very prosperous. It is a highly demanding job profile in various tech companies and there are lots of growth prospects for them.
The profile of a Quality Analyst is a less stressful one, compared to others in the IT industry. It is a hassle-free job.
Quality Analyst is one of the most handsomely paid jobs. It has a very good demand in the market and they are also paid well, with approximately an average of ₹19 LPA.