Inquire Now
Why choose us?
You can find several SEO Executive Internship Programs in Jaipur but we provide one of the best training sessions to our interns.

Result-Oriented
Our training program is focused on bringing valuable results from your hard work

Excellent Mentors
Get outstanding training and learn various tips from the mentors.

Guaranteed Job Placement
We guarantee you a successful job placement in the IT industry with our training program.

Latest Methods
You will be trained in using the latest and trending tools to keep up with the competition.
SEO Tools You Will Expertise
Digital tools are very significant in today's digital world. With our internship program, you get to learn several SEO tools such as:

ahrefs

Semrush

Google Console

Google Analytics
Benefits of being an SEO
SEO is one of the most sought-after careers in the digital marketing field. Many companies require SEO executives to help them rank their websites in the top search results. Following are some of the benefits you can get after becoming a successful SEO executive.
SEO is required to attract traffic to a company's website, and thus it is a highly demanding job role.
An SEO Executive has the freedom and flexibility to work from anywhere, so you can manage a good work-life balance.
It is one of the broadest fields in the marketing field and thus offers lots of opportunities.
You can also work in your particular niche and show your talent to the world.
The best part of being an SEO executive is that you do not require any special skills to pursue this career option.
Why Join Our SEO Executive Internship in Jaipur?

One-to-One Learning Opportunity
This will help you to gain the skills effectively and achieve your goals in a short time.

Quick Learning
Our team can help you learn all the tips and tricks of perfect SEO-optimized content.

Character Development
We not only focus on training you in your desired field but also in various other aspects of your character building.

Soft Skills
Our goal is not only to teach you about SEO but also to help you develop some soft skills which can help you succeed effortlessly in your career.
When you join our SEO Internship Program in Jaipur, you will get the best learning opportunities in the field. Along with that, you also get to learn a lot about corporate culture and teamwork.
Our Internship Program can help you craft a beautiful future for yourself in digital marketing.
Skills You Will Gain
In our internship program, you will get the opportunity to learn a lot which will help you in creating an excellent career for yourself. Following are certain skills that you will learn in our internship program.
Knowledge of Digital Marketing and SEO
Critical Thinking
Creativity
Technical Skills
Teamwork
Communication
Time Management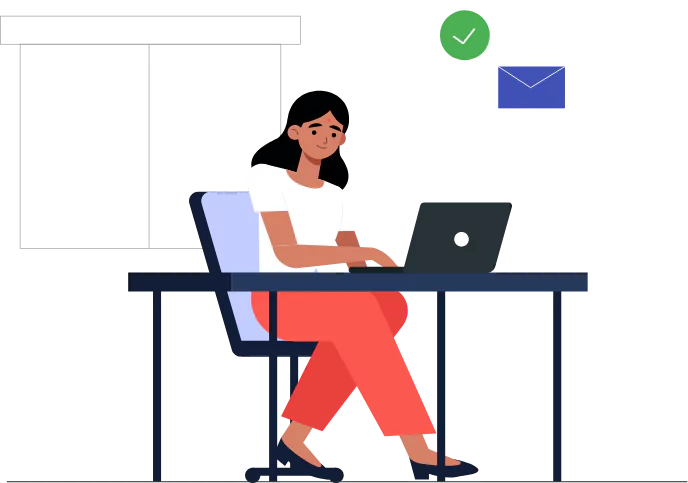 What will you learn in our SEO Internship Program?
There are certain set things that an SEO intern is taught. Our team can help you learn all the basics of SEO as well as advanced knowledge on the matter.
Following is a list of the things you will learn in our Internship Program.
Keyword Research
Developing Reports
Optimizing Title tags
Updating Blog Content
Creating Backlinks
Frequently Asked Questions
No, SEO executives are high in demand and are required in almost every field. There are industries like Real Estate, Restaurants, Pet Services, Entertainment, Medical, Legal, and many more which require SEO-optimized content for their websites and marketing purposes.
The key responsibility of an SEO Executive is to attract traffic to the website with the help of certain keywords and SEO-optimized content. They are also responsible for creating as well as implementing SEO strategies
Yes, SEO is a very demanding career option which is required in a number of industries. It also pays well when you become an expert in the field.
The stress of any job is defined by the performance you are required by the company you work for. But SEO is comparatively a less-stressful job. All you have to do is search related keywords and update the content accordingly to attract web traffic.