Inquire Now
Why choose us?
You may find various companies and institutes offering training programs for Web Design in Jaipur. But we are providing you with some reasons why you should choose us.

Excellent Mentors
Get outstanding training and learn various tips from the mentors.

Guaranteed Job Placement
We guarantee you a successful job placement in the IT industry with our training program.

Live Projects
Get the chance to work on live projects with our team.

Result-Oriented
Our training program is focused on bringing valuable results from your hard work.
Web Designing Tools and Skills You Will Expertise
Web Designing becomes more fun with a good understanding of digital tools. Have a look at the tools you will be trained in during this internship.

Bootstrap

cPanel

Adobe Dreamweaver

HTML

CSS

JavaScript

Sublime Text
Benefits of being a Web Design
Web Design is required by every company in every industry. Every business needs to represent itself on the internet and that is done through websites. Thus, this increases the demand for web designers.
This profile is always in demand and every business requires to brand themselves with their websites, which is the main task of a web designer.
Web Designing allows you to unleash your creative side along with some technical skills.
Since Web Designing is a creative field, it will always bring you excitement and can never bore you from your job.
As every industry requires Web Designers, so you can join any growing industry and switch as per your suitability.
Web Designing also offers a great opportunity to opt for a freelancing career.
Why Join Our Web Design Internship in Jaipur?

One-to-One Learning Opportunity
This will help you to gain the skills effectively and achieve your goals in a short time.

Quick Learning
Our team can make you learn everything about Web Designing in a short time.

Learn from the basics
Our internship program is to teach you everything from the beginning. You will get the chance to learn from the basics.

Soft Skills
We not only focus on the main goal of designing but also on the development of your soft skills to help you succeed effortlessly in your career.
When you get training under our Web Design Internship Program in Jaipur, you learn everything about designing and the working of the corporate world. You also learn to work in a team and cooperate with other departments.
Our Internship Program can help you craft a prosperous future in the IT industry.
Skills You Will Gain
During the course of our Internship Program, you will get the chance to develop various skills. Following is a list of the skills you will gain in our Internship Program.
Technical Skills
Analytical and Critical Thinking
Creativity
Programming
Communication Skills
Problem Solving
Teamwork
Time Management
Decision Making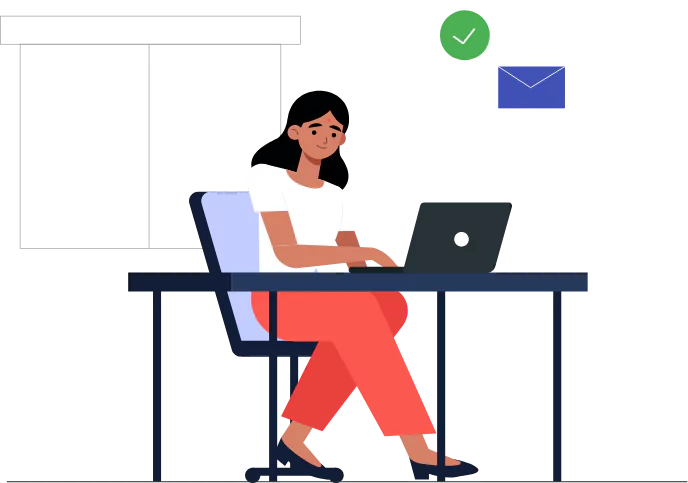 What will you learn in our Web Design Internship?
There is a lot to learn in this Internship Program. You will get training from expert mentors in the field. We do not compromise on learning and thus this is the best internship opportunity in Jaipur for any beginner.
Let's have a look at some prime elements you will be trained in.
UX/UI
Agile Development Methods
Knowledge of Design Principles
Programming
Typography
Colour Theory
Frequently Asked Questions
Web Designers make websites look attractive with the help of pictures, sound, and graphics. They are also responsible for drafting the layout of the websites and web pages.
Web Designers are very high in demand and their future is expected to be growing in the coming years. This will increase the salary expectation and job satisfaction for this profile.
Web Designing can be a little stressful but only at times. When you have a keen interest in computers and creativity, then you won't feel this stress and enjoy your job.
Web Designers earn pretty well in the tech industry as it is one of the most flexible and demanding roles in the industry. If you choose this as your career, then you will surely get high returns in future.