Inquire Now
Why choose us?
There are many companies and institutes that offer various training programs in Web Development in Jaipur but here is why you should choose us.

Excellent Mentors
Get outstanding training and learn various tips from the mentors.

Guaranteed Job Placement
We guarantee you a successful job placement in the IT industry with our training program.

Live Projects
Get the chance to work on live projects with our team.

Result-Oriented
Our training program is focused on bringing valuable results from your hard work.
Benefits of Web Development
The popularity of websites is increasing day by day. They help businesses to represent themselves on the online platform. There is a high demand for Web Developers in the market. Following are some benefits of being a Web Developer.
The job of a Web Developer includes freedom and flexibility of working from any place. You can earn anywhere by being a Web Developer.
You can also choose a particular niche in web development based on your interests.
Web Development is one of the most highly-paid career options in the IT industry, so you can earn a good amount from this job role.
Websites are high in demand which eventually increases the demand for Web Developers and Designers.
It also offers lots of creative opportunities for you to showcase your creativity.
Why Join Our Web Development Internship in Jaipur?

Short Learning Period:
You can learn Web Development from our experts within a very short period of time.

Expert Mentorship:
You get the chance to learn from the experts and avoid the blunders they have done throughout their learning process, so you do not have to waste your time repeating them.

A Freelancing Career:
With a Web Development career, you also get the chance to practice freelancing.

Skill Development:
We not only focus on training you in developing creative and excellent websites but also on developing your skillset.
When you join our Web Development Internship Program in Jaipur, you learn various aspects of working in the corporate world. You learn to give quality websites with creativity and your own unique input.
By joining our Internship Program, you can build a strong career in Web Development.
Skills You Will Gain
An internship is not only to get a job but also to learn a lot of things. Following are certain skills that you can learn in our internship program.
Proficiency in various Development Tools
Coding
Website Analysis
Communication
Teamwork
Backend Computing
Logical and Critical Thinking
Time Management
Knowledge of Web Development Languages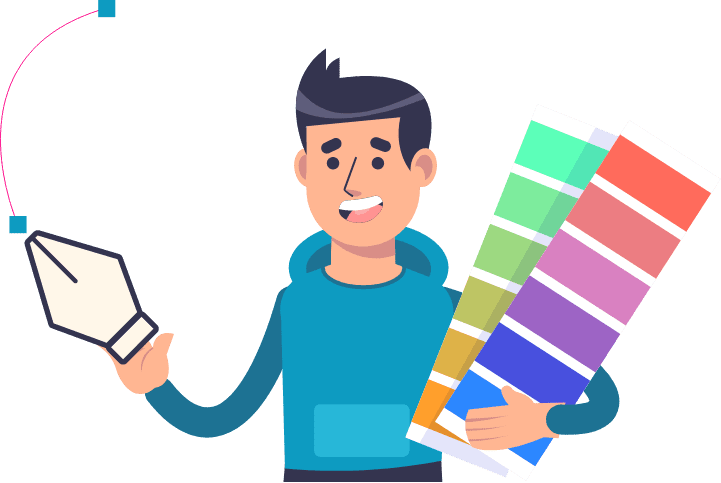 What will you learn in our Web Development Internship?
You learn a set of things during a Web development course. We provide you with all the required training and within a short period, you will be a brilliant Web Developer.
Let's see what you will learn during our Web Development Internship Program.
Web Design
Web Framework
UX/UI
Database Management
API Implementation
Website Lifecycle
Frequently Asked Questions
Web developers are responsible for creating and maintaining websites. They also look into various technical aspects of the sites such as their capacity and performance.
Yes. Web Development is one of the most prosperous career options. There is plenty of demand for Web Developers in the market. If you are a web developer, then you will never run out of jobs.
Yes, since Web Developers are high in demand, companies are willing to pay a high salary for their services. A web developer can approximately earn 3-10 LPA.
Web Development is a very broad area and you need to learn a lot of things. But it is not as difficult as people think it to be. You can easily learn web development with proper guidance.