Inquire Now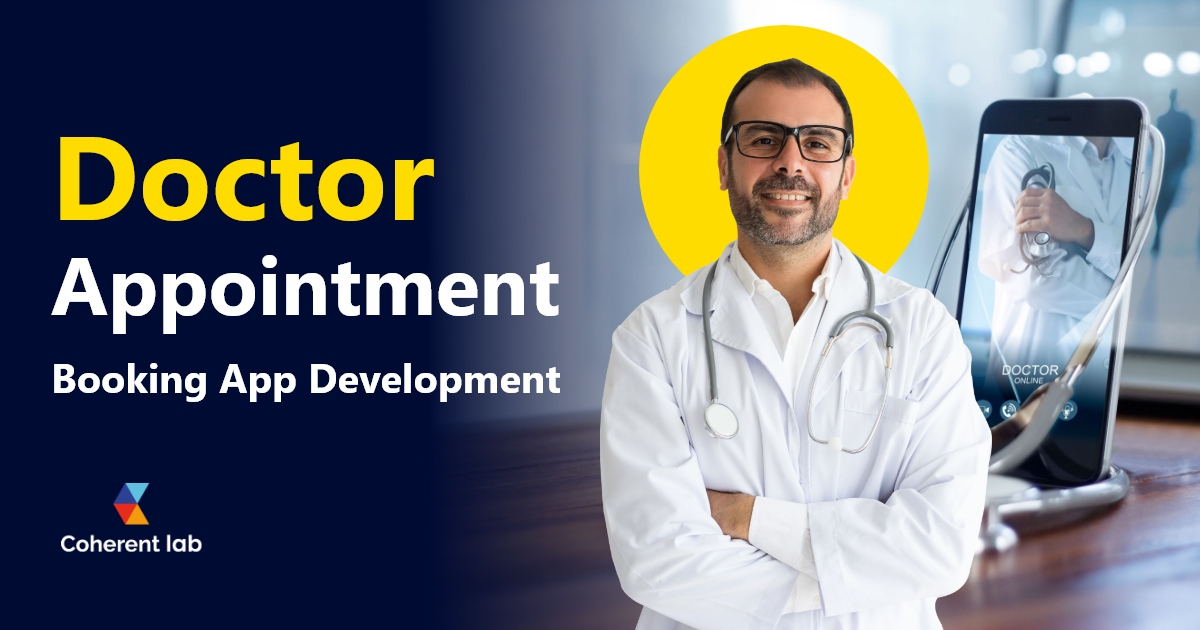 Doctor appointment booking app development is a future medicine for the patient. The medical sector is one of the best filed have experienced radical changes with the integration of the latest advanced technology. Back day, all the people lined up in a queue and did not wait in the waiting room for the check-up. Around us, we see that 80% of people are using their smartphones. The availability of fast web and developing innovation gave adequate scope to clinical treatment and raised communication between doctors and patients to an entirely new level.
If you are working in the healthcare business as your administrative have to spend lots of time every day booking an appointment for a patient. At this time, it's better to have a Doctor's appointment booking app developed. Hence it can save lots of time and money for both patients and doctors. If you are required to take all the latest advantages of the digital world and think about migrating your clinic to the digital world. You need the best Doctor appointment booking app development. Moreover, the app helps a lot in many ways by keeping the record of patients, patient medicine, medicine time, etc.
Mobile applications have played a major role in various industries in the last few decades. In that one is a doctor appointment booking app where people no longer have to schedule an appointment over the phone or physically visit the doctor's clinics. The days are gone when the compounder has to write the patient's name on the piece of paper. However, doctor appointment booking apps have increased the effectiveness of clinics, hospitals, and other online medicine delivery App.
However, we have depth expertise in developing health applications. The best part of that doctors can give their advice and medical assistance to the users remotely via a mobile application. So before moving further, let's know exactly what the doctor appointment booking app is? What are the features of the doctor appointment app?
What is a Doctor Appointment Booking App?
Patients and doctors can use doctor appointment booking apps to engage with medical providers online. It can also be said that patient gets the best consultation with the doctor from the comfort of their homes and at their desired times. The application functions into two functions doctor and another patient. The patient can book an appointment on the internet allows
How does a doctor appointment app work?
Before moving into the advantages of the doctor appointment booking, app, let's have a look at how it works in the real world.
From the patient's point of view, with a doctor appointment app, individuals are no longer required to call the office to schedule appointments.
Only with a few clicks can anyone plan their visits with their personal doctors in their suitable and free time.
However, this will save both doctors and patient times.
Another hand at clinic point of view, with a doctor appointment booking app, one can automate the appointment process.
The staff will not have trouble manually handling timing; this will save time and money.
A doctor appointment booking app is essential as it also minimizes the number of patients in a waiting room, social distance, and lots of things. This will handle both the hand patient and doctor end.
Features of Doctor Appointment Booking App development
Doctor Profile
The doctor's profile must have all the necessary information; the doctor's data analysis features are updated frequently. The app also has to maintain the analytic data of the doctor. The data can be easily accessible to the patient 24X7 that contain detail of the doctor. It includes Photos, doctor specialization, qualifications, and other details that add meaning to the profile. These main features are very much essential for doctor appointment booking.
Patient Profile
An app is a great place to store this information. It permits a doctor to retrieve any details about the patient. It includes the name, age, medical record, treatment information, etc., before attending an appointment. However, this information can be easily accessed by doctors.
Advanced Search option
The doctor appointment booking app development has lots of data. However, if you have a large amount of database, patients might find it difficult to search through the whole profile. So this way, this advanced search option can be helpful. It permits the patient to filter the profile by desired treatment, doctor ratings, selection of location, and more.
Booking appointment
It is best arranging to visits as easy as going to an online doctor booking appointment website or app development. However, once patients select, they should be able to easily navigate available appointment dates and time slots—the fewer steps to be followed when it takes time to book a visit, the better.
Push Notification
Reminders and push notifications are essential for every application. If you are ready to develop a doctor appointment booking app should be implemented these features to reduce unused time slots. They can send notifications before scheduled appointments to confirm the in-office visit. It is also helpful to notify customers of any doctor appointment booking app updates.
Telemedicine
Consider coordinating telemedicine usefulness for the care of patients living in rural areas. An ability to direct web-based conferences through work chat or video-calling is vital in doctor appointment booking app development. You will want to reach more patients who cannot visit the clinic for any reason. This can be helpful for people who can't visit the center under any circumstances.
Geolocation

This feature will help the patient navigate or find the doctor nearest to him/her. However, this should also notify all nearby clinics and emergency rooms.
Calendar
For doctor appointment booking app development, these features play an important role in online and offline booking capabilities status features. It is a fully functioning calendar where all the facilities are available.
The technical platform you select.
Review/ Rating
The review/rating system permits the patient to leave a comment and help with other review recommendations. This app feature also indicates reliability and legitimacy. These features help the patient select the best clinic and medical experience in relation to this.
Chat / Call

In-app chat/call allows the users to communicate within the application. These features help the patient. The physician must be available on HD video platform with chat access and 24X7 support.

Multiple payment integration
The essential feature nowadays is Multiple payment integration. Various options are needed for systematic integration in the relationship between the health care provider and the patient. Multiple payment options like a credit card, debit card, or e-wallet are highly recommended for managing appointments efficiently and making the payments automatically. However, there are more flexible, secure payment gateway like Paypal and others, which gives your users more flexibility and permits them to pay for scheduled consultations directly through the app more securely.
Deadlines
The actual cost of development is highly determined by the hourly rate of your development team, the kind of contract, and the complexity of the software. If you add more advanced features, the doctor appointment booking app development cost will be high. However, if you select the regular features, the cost will be according to it. However, the total cost for the doctor's appointment booking app is decided by the hourly rate of your mobile app development. However, the owner has to decide on the doctor appointment booking app for android or iOS.
Wrapping up
If you get some questions on building a doctor appointment booking app development after reading this blog. You can get some idea regarding the right figure out the correct model for your solution. However, the company has experience in healthcare application development on various levels and complexity. If you are thinking of trying your hands on-demand doctor app development, you can ask for a quote from our professional expert. Feel free to look at our portfolio to find our development on various similar projects.
However, if you have any queries on on-demand doctor appointment app development and how to build it, contact us; we are very happy to help you.
FAQ:-
How much time will it take to develop a doctor appointment app?
The development time highly depends upon the number of features, design complexity, deadline, etc. However, the desirable project time length is a minimum of six months. We encourage a high level of collaboration to deliver a product that best meets your requirements on time during this period.
What are the best features of the doctor appointment booking app development?
A doctor appointment app has features like Patient profile, doctor profile, find doctor, multiple payment options, telemedicine, medicine reminder, etc.